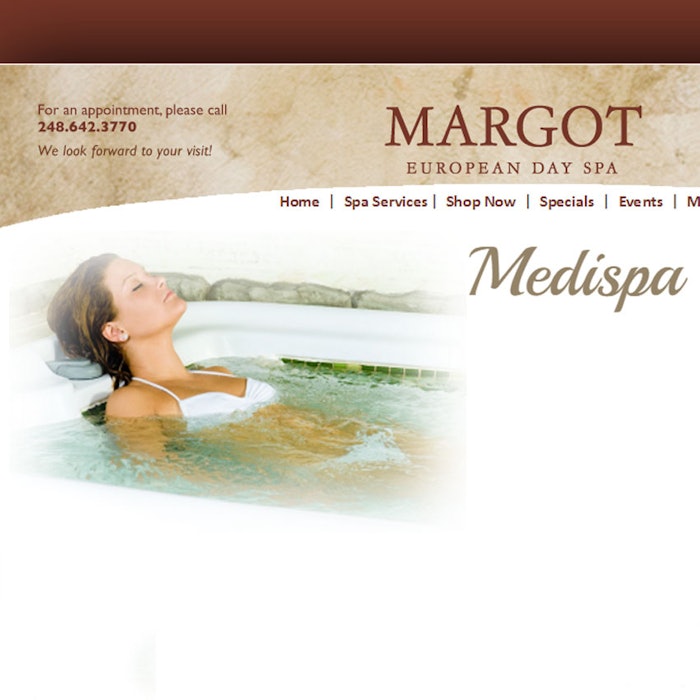 The Margot European Day Spa has named Wendy McFalda, M.D. as its medical director. McFalda is a board-certified dermatologist, and her training in cosmetic dermatology and reputation for taking the long-term approach in caring for her patients attracted Margot European Day Spa.
McFalda specializes in creating natural age-appropriate beauty and is also a naturally certified trainer for Allergan, the maker of Botox and Juvederm. She is also in a small group of people that is trained and certified to perform the YLift, a non-surgical 30-minute face-lift.
"Soon after joining our team, we knew we had a world-class physician who cares about enhancing one's natural beauty and understands how wellness in general contributes to inner and outer beauty," said Margot Kohler, the spa's founder and namesake.
To celebrate her hire, she will be hosting a summer medspa event that will focus on body shaping and the GentleMaxPro laser hair removal system. Prizes, including laser and body shaping medical treatments, will be raffled off, and the client will leave with VIP gift bags. Staff will also be available during the event to answer questions and all spa and medical-spa treatments.
"Trust, knowledge, quality products, and an educated and caring staff are the main reasons why we keep winning these awards," said Ursula Froehlich, president and general manager of the spa. "We invest in continued education for our team and offer latest treatments using only quality ingredient, which bring long-term results. We cater to the needs of our clients and customize treatments according to their desired results and educate them on how to continue their wellness needs at home. We are celebrating 37 years as a day spa in downtown Birmingham and are very proud to be here."