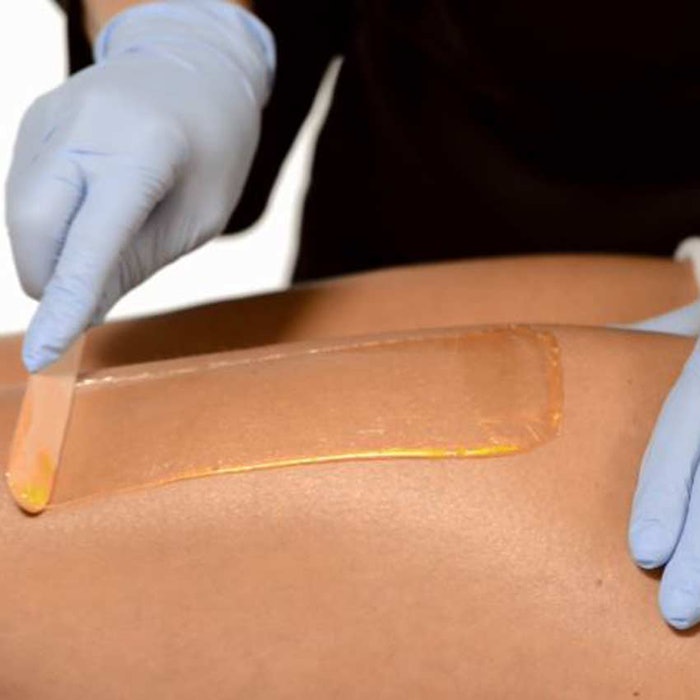 Perron Rigot is celebrating is 80th anniversary in 2016, and that was certainly evident with its presence at IECSC Las Vegas. For its anniversary, the company brought the best of European waxing to the United States with a best-selling wax and a men's waxing expert.
For its anniversary, the company brought its best-selling Cirépil wax in Europe, Euroblonde, to the United States. This introduction originally going to be a limited edition, but Lynn Maestro, communications director for the brand, told Skin Inc. at IECSC that it now will be a staple. This gold non-strip wax has a honey-like consistency and is suitable for all areas of the body and all hair types.
In addition to the wax launch, the brand brought men's waxing expert Jack Dunn, a Perron Rigot UK brand ambassador, to the United States to teach IECSC attendees about men's intimate and full body waxing. Dunn taught two classes, one Saturday at 3:00 p.m. and one Sunday at 12:00 p.m. Dunn shared practical step-by-step guidance, trimming tips, blending and how to extend and add on treatments to compliment this service. Find out what works to attract the male client while building and strengthening customer loyalty. To meet Jack and experience Cirepil, visit booths 556 and 876.
Brief History of Perron Rigot
Perron Rigot is a French manufacturer founded by messieurs Perron and Rigot in 1936. In 1972, they gained their first patent in low-temperature waxes. Perron Rigot has patented over 20 depilatory waxes, and has been a pioneer in creating new segments, such as the first low-temperature wax, the first strip-less wax as well as the first in hypoallergenic waxes.It launched disposable strip waxes in the 1980s and developed a third-generation patent for disposable non-strip waxes in 1988. It launched its best-selling product, Original Blue bead wax, in 1988 as well, launching its first facial wax in 2013.