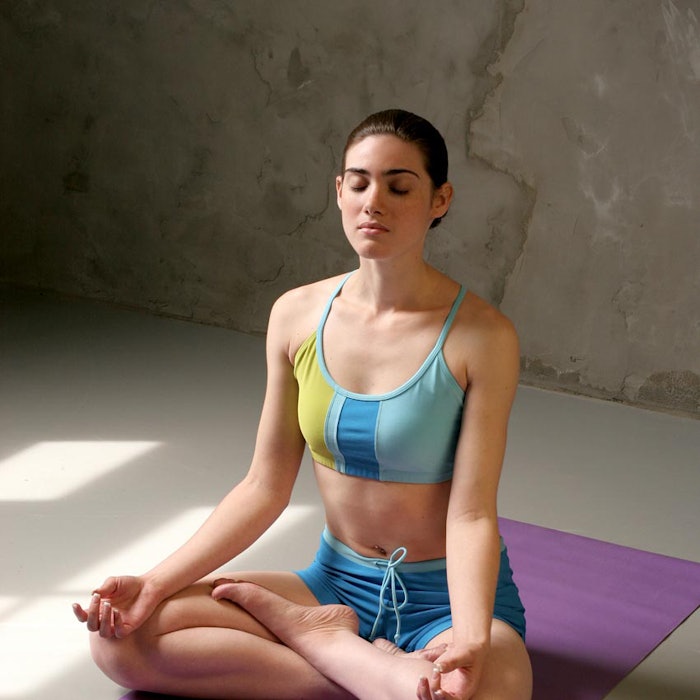 Morgans Hotel Group increased its wellness offerings with a downloadable meditation app and curated wellness programs unique to its locations (Miami, New York, Las Vegas, Los Angeles, San Francisco, London and Istanbul). The wellness programs include features such as green tea treatments, yoga, new facials, personal trainers, fresh juice and more.. 
Meditation App
The hotel group partnered with Mindfulness Everywhere and their buddhify app, featuring travel meditations created exclusively for Morgans' guests. Guests who book rooms in special suite categories and above will also receive a complimentary download of its buddhify app (while supplies last). The app provides access to all of buddhify's meditations (over 80) for various moods, and provides guidance while monitoring users' progress.
Additionally, all hotel guests will receive in-room Mindfulness Cards with meditations and relaxation tips for travelers, created exclusively for Morgans Hotel Group by buddhify founder Rohan Gunatillake, as well as a link to access complimentary mp3 meditation guides. The buddhify tracks and app download will be available at all Morgans Hotel Group properties, with the exception of Delano Las Vegas.
Regional Wellness Offerings
In addition to brand-wide initiatives, a series of property-specific guest experiences are being launched to provide a local approach to fit-friendly lifestyles.
New York (Hudson, Morgans, Royalton): Morgans Hotel Group New York City properties are partnering with wellness concierge group Namaste New York to deliver on–site customized services for Morgans' guests. Starting in April, Namaste will offer massage therapy, yoga, personal training, Pilates and meditation sessions; developed to target hotel guests (e.g., to be performed with a minimal amount of equipment in a minimal amount of space).
Miami (Delano):  Guests will receive the complimentary Sand, Body & Mind Kit, which includes Beach Cross Bootcamp, Beach Body Blast and Yoga Flow classes on the beach from V Art of Wellness, cold-pressed juices and acai bowls and pool-side spa treatments, including a Detoxifying Oasis Massage and a Rejuvenating Oxygen Facial.
(Mondrian South Beach): Through April, Agua Spa at Mondrian is offering specialized green tea treatments, e.g. Green Tea Body Scrub and Green Tea Mask, to enhance the function of mind, body and soul.
Los Angeles (Mondrian Los Angeles): Mondrian Los Angeles is offering registered guests a package to detox with healthy food options like fresh juices, crudité & hummus platters, then "retox" at the hotel's skybar..
San Francisco (Clift): Clift San Francisco is offering a discount for registered guests at a local YogaWorks studio with a complimentary mat rental as well as complimentary Sound Healing classes and Project Juice discount cards.
Las Vegas (Delano): Delano Las Vegas is offering special treatments at Bathhouse Spa, including a Detoxifying Oasis Massage and a Rejuvenating Oxygen Facial. The hotel will also offer a variety of healthy food and drink options at its restaurants..
London (Mondrian London): Mondrian London will be hosting sunrise yoga, a running club and personal training sessions with Robbie Leung.
Sanderson: Sanderson has developed a Nourish Menu in partnership with nutrition expert Karen Cummings-Palmer. Nourish is available at The Restaurant at Sanderson, Agua Spa and via room service. Nourish is also available as a room package including overnight accommodations, breakfast, a Hot Stone Massage Treatment (80 min.) followed by a NUXE Booster Facial Treatment (30 mins), and lunch or dinner from the Nourish Menu. The hotel also offers a personal trainer and complimentary bikes.
St Martins Lane: The hotel's Gymbox features a variety of specialized fitness classes and personal training, and guests have complimentary daily access. Guests also have acces to complimentary bikes.
Istanbul (Karakoy): Complimentary yoga classes will be offered along with a walking tour.