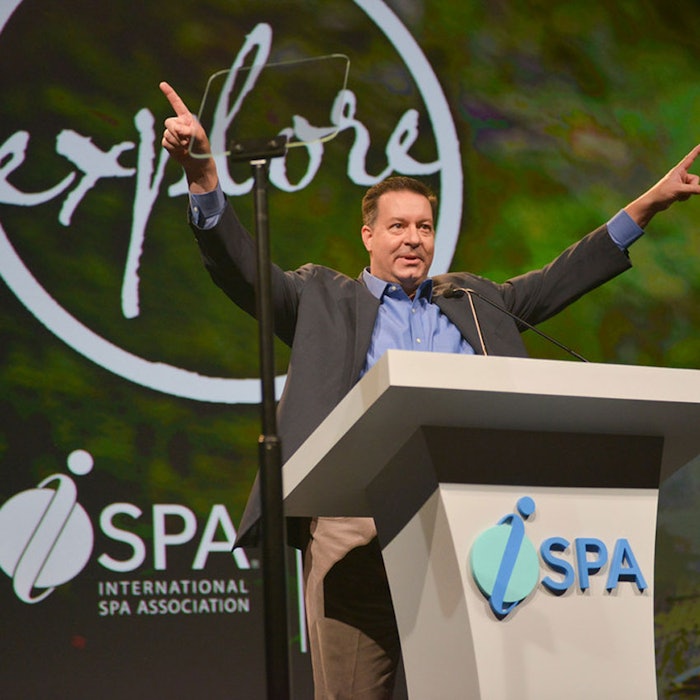 The International Spa Association (ISPA) has announced the 2016 board of directors and officers, whose terms will begin in late January 2016.
The newly elected members are as follows:
Michael Harmsworth, chief executive officer
Garrett Mersberger, director
Dawn Tardif, president
The re-elected incumbent directors are the following:
Blake Feeney, principal
Todd Hewitt, senior spa director
Julie Oliff, director of operations
Todd Shaw, director of spa, fitness, tennis and wellness
Learn more: 2015 ISPA Spa Industry Study: 6 Key Takeaways
This slate of candidates will join the current directors: Sharilyn Abbajay, senior vice president operations, Red Door Spas (serving as ISPA Foundation vice chairman); Noel Asmar, president and chief executive officer, Noel Asmar Group, Inc; Kristine Huffman, president, Huffman Hospitality Concepts; Laura Parsons, director of operations of ESPA International (US) Ltd. (serving as secretary/treasurer); Frank Pitsikalis, founder and chief executive officer, ResortSuite (serving as ISPA Foundation chairman); Eric Stephenson, director of massage education, Well World Group; Ella Stimpson, director of spa, The Spa at Sea Island (serving as immediate past chairman); Todd Walter, chief executive officer, Red Door Spas; and Lynne McNees, president of ISPA.
The 2016 ISPA board of directors will be led by elected chairman Michael Tompkins, co-chief executive officer of PALM Health. Dr. Brent Bauer, director of complementary and integrative medicine program, Mayo Clinic, will continue to serve as ISPA's medical advisor. Jeff Kohl's tenure on the ISPA board of directors has expired after he served more than 20 years of volunteer work on various ISPA boards and committees.
Each person was selected from an impressive pool of candidates following an extensive nomination and interview process. The application process for the 2017 ISPA board of directors will launch this summer. At that time, a call for candidates will be announced to all ISPA members.