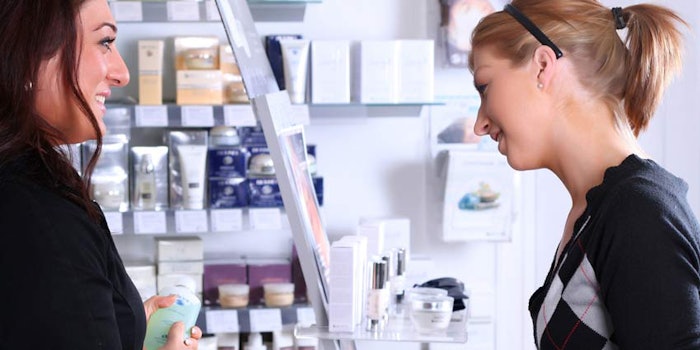 Spa supplier Universal Companies has acquired À la Mode Partners, a retail resource focused on spa retail products and marketing. À la Mode Partners—the brainchild of founder and CEO Tracie Wertz and chief marketing officer Bill Barczy—will bring a collective 40 years of retail expertise and products to the Abingdon, Virginia spa supplier.
"À la Mode is a perfect fit for Universal Companies and we are thrilled to welcome them, " says Universal Companies CEO Brenda Elliott. "Bringing Tracie and Bill on board will enhance our mission of delivering innovative spa solutions to maximize our customers' success. Their background and knowledge in the spa and resort industry combined with the expansive retail collection they bring with them will help our customers embrace retail sales and increase their profits like never before."
With four levels of consulting services, from complimentary assessment to full blown, custom corporate consulting, À la Mode recognizes and addresses the fact that every spa is unique and has different goals. Whether you need a fresh perspective, minor tweaks to your existing program, or a complete retail overhaul, Universal Companies and À la Mode will provide service in all areas of retail management.
In addition to retail guidance, À la Mode and Universal Companies will be the premiere retail resource for approximately 75 emerging, trendy, and eco-chic brands outside of skin care that inspire spontaneous purchases, client retention and consumer connection. Wertz says, "This portfolio of products offers variety, promotional opportunities, and seasonal shifts to give you an exciting range of items that will keep your clients coming in frequently. Most of the vendors we work with have strong sustainability stories, are made in the USA, have charitable or community missions, are promotion-savvy and provide enticing, on-trend products to keep inventory moving."
Universal Companies customers will get their first look at the new retail offerings when the 2016 edition of The Spa Resource Book is launched next spring. The annual catalog is a comprehensive resource available to spas. In addition to professional products, supplies and equipment, the 2016 edition will feature more than 40 brands encompassing hundreds of consumer products in a greatly expanded collection designed to provide spas with a multitude of options for increasing revenue through retail sales.
Retail vendors, especially those for emerging brands, also face challenges penetrating the spa market. Universal Companies and À La Mode can help remove these barriers by providing a national sales team and access to a network of key buyers.