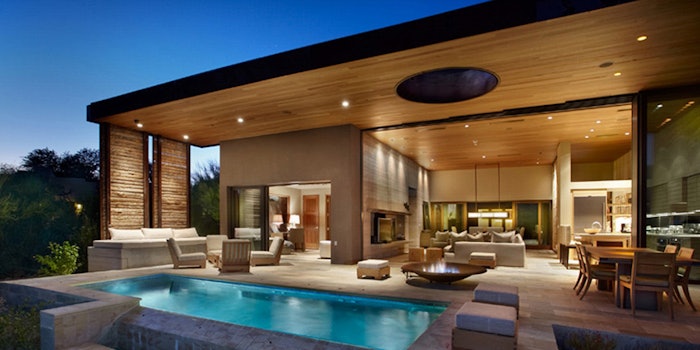 Miraval Resort & Spa is celebrating its 20th anniversary this November. The resort will be unveiling a multi-million dollar renovation for the milestone, including new guestrooms, a modernized fitness center and a new ranch, as well as a new mind/body wellness programming.
Miraval's brand new guestrooms will feature a natural aesthetic inspired by the resort's desert surroundings and will be designed to enhance guests' sleep experiences.
Miraval's updated fitness center will debut in September 2015, featuring the latest fitness equipment, as well as panoramic glass windows and sliding doors that will showcase the Arizona landscape. Additionally, several ballet barres will be added for the new barre classes the resort is introducing, and the number of bikes in its spin studio will double to accommodate Miraval's new Cycling program.
Home to Miraval's horses and the location where its signature equine classes take place, the ranch will get a refreshed look to complement the expanded equine programming, which will be introduced upon completion of the ranch renovation.
Miraval is also expanding its activities, workshops, lectures and classes, including new fitness classes, beekeeping programming, an interactive Q&A with local farmers, a smoothie workshop, digital detox and an energy flow workshop.