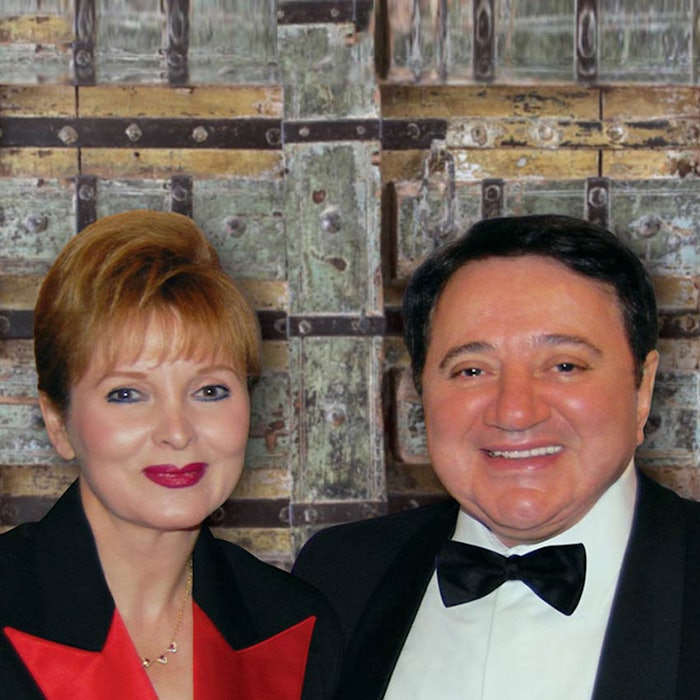 Specialty spa skin care brand Pevonia, world leader of natural botanical skin care, announced that as of February 17, 2015, Philippe and Sylvie Hennessy have once again gained complete executive ownership of Pevonia International LLC. The Hennessys are the original founders of Pevonia, and were the previous sole owners of the company from its inception in 1991 until its sale to an equity partner in 2008. Now they are back in control and have ambitious plans to drive new global expansion of the brand and continued growth in existing markets.
"Sylvie and I could not be more proud of the Pevonia brand and company we created 25 years ago this October," said Philippe Hennessy. "None of this would have ever been possible without the loyal support of thousands of skin care professionals around the world ... they are the true heroes in Pevonia's success story. Going forward, Pevonia will be fully dedicated to enhancing the success of our valued spa partners in the professional sector, just as Sylvie and I had envisioned when Pevonia was born. With advanced skin care innovation that lives up to the quality ingredients and extraordinary results our customers have always loved, believed in, and expected from Pevonia, we are excited about the future."
Pevonia history and future
Having been involved in the skin care industry for decades, Philippe and Sylvie Hennessy are recognized as the global innovators of the spa industry as we know it today. They recognized an untapped market for serious, truly effective spa-quality skin care products and in-spa treatments. They were fueled by the inspiration of traditional and advanced European skin care therapies which centered on ancient healing waters and repairing ingredients to restore skin health. Both Philippe and Sylvie brought meaningful, significant research and legislation to the skin care industry and international spa associations that magnify and celebrate these skin care therapies. Proving themselves as both industry leaders and market innovators, the Hennessys founded Pevonia in 1991.
Pevonia enjoyed years of success and recognition in the spa industry, and was looking to expand global distribution. The Hennessys chose to give up sole ownership and sell Pevonia in 2008 to facilitate brand expansion.
Even so, Pevonia's quality and innovation remained steadfast and unrivaled by competitors as the multi-award winning company/brand garnered more than 300 awards since launching in 1991. The brand's caliber of ingredients and proven superior efficacy drove Pevonia to the top of the skincare and spa specialties. As of 2015, Pevonia maintains its leading role in the professional spa skin care market in the United States and is distributed in more than 100 countries worldwide.
In February 2015, with Pevonia's sales and brand perception trending toward growth, Philippe and Sylvie decided it was time once again to step in and lead.
The executive team at Pevonia
Philippe Hennessy remains the company's president and CEO, with Sylvie Hennessy as co-founder and executive vice president. They are supported by some of the leading business and marketing minds in personal care: Robert B. Livingston, CFO; Maritza Rodriguez, global VP of marketing & communications; Shawn Morgan, VP of U.S. sales; Christian Jurist, MD, AMS, FS, medical director of global education; Ronald Jean, international business development director; as well as a very strong team of corporate managers, global distribution network and account executives. This steadfast, powerhouse team will support the Hennessys' vision for global growth.
What is next for Pevonia?
With its renewed leadership team, Pevonia has cast its vision to grow into a truly global brand, offering its products worldwide. Pevonia continues to be a driving force in the professional spa skin care industry with availability in more than 100 countries. "Continued global expansion will include reaching as many of the more than 150 countries left to introduce to the Pevonia story and to the importance of natural spa quality skin care," declared Philippe Hennessy.