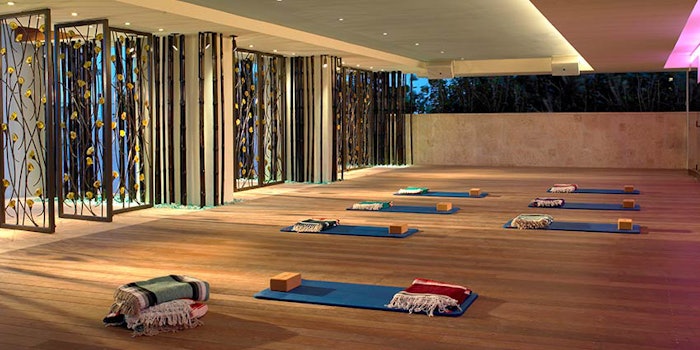 Carillon Miami Wellness Resort has debuted its inaugural Wellness Retreat Season.
Wellness Retreat Season will bring in experts from different aspects of the industry to lead getaways focused on different areas of well-being.
The series kicks off May 3-5, 2019 with "Jump into the Present Moment with Emme!" The American supermodel—known for her body positive stance—will be joined by licensed spiritual therapist and Feng Shui Maestra Inessa Freylekhman, who will aid guests in deepening their conscious relationships with themselves, and releasing subconscious blocks.
Programming will include "Letting Go to Greatness," "Organic Wine Tasting & Talk: Words Create Your Reality," and "Silent Intentional Walks on the Beach." There will also be food demonstrations, and plenty of time for guests to enjoy the resort's spa or fitness classes.
Upcoming installments in the 2019 Wellness Retreat series include:
Become the Healthiest Version of You (May 24-26)
Tibetan Sound Healing (June 7-9)
Awakening Self-Care Retreat (June 21-23)
The True Fountain of Inner and Outer Beauty (July 26-28)
Vibrant Health with Ayurveda (August 9-11)
Awaken Your Inner Goddess & Glow Up From Within! (August 23-25)
For more information, including packages and pricing, and a full list of upcoming retreats, visit www.carillonhotel.com/the-resort/retreats.