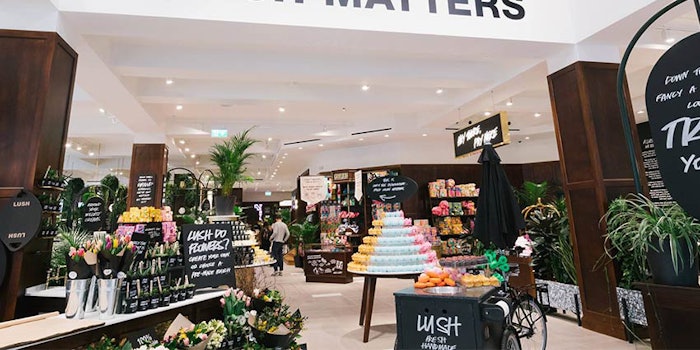 The birthplace of the Beatles is now home to the largest ever Lush store.
Housing the company's entire makeup range (and with space for more than 9 million bath bombs), Lush Liverpool's three floor, 1,380 square meter shop also includes:
The Lush Spa—Featuring six treatment rooms and offerings including the "Shop, Don't Drop" treatment (only available at Lush Liverpool), during which therapists administer tension-reliving massages and stretches over the guests' clothes.
The HairLab—The company's first salon, offering cuts, styling, hair treatments and more than hair care products.
A permanent florist—Selling locally-source, in-season bouquets wrapped in 100% compostable packaging (potted plants are also available, planted in a compost mixture sourced from waste collected at the company's Green Hub recycling center).
A perfume lab—Including a collection of perfumery books and 29 exclusive fragrances from over the company's history. As they take in the scents guests can also take in the sounds—Liverpool houses the company's entire music collection.
A tea and coffee bar—The 100% vegan space features everything from decaf to americano, all free of single-use plastic.