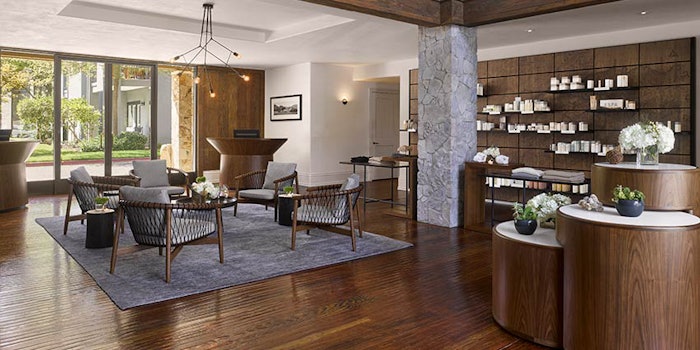 The Spa at the Estate Yountville in Yountville, California, is blowing into the CBD space through a partnership with Mana Artisan Botanics.
The spa will incorporate Mana Artisan Botanics' Hemp Massage Oil Concentrate into a CBD massage; guests can also enjoy tea with the company's hemp honey.
Based out of Hawaii, Mana Artisan Botanics specializes in whole-plant hemp extracts rich in cannabidiol (CBD). Product offerings including Hemp Massage Oil, Hemp Balm and Hemp Massage Oil Concentrate. Spa therapists can blend the company's products into their carrier of choice to reduce pain and inflammation and encourage relaxation.
Related: Power Panel: How to Get CBD Buzzing in Your Spa
"We are thrilled to be working with Mana Artisan Botanics to be one of the first resorts in the area to offer CBD in the Spa. Both our staff and guests alike have immediately embraced the products—they are flying off the shelves!" said Terry Prager, executive director of spa and wellness at The Estate Yountville. "CBD has been proven to provide multiple benefits such as reducing stress, inflammation and pain. Our therapists now have another powerful tool to help our guests improve performance and recovery."
 "Terry Prager and her team at The Spa at The Estate are extremely knowledgeable—we are honored that they chose Mana Artisan Botanics among many alternatives. Our sustainable practices, synergistic formulations, and artisan crafted products made with local ingredients have really resonated with The Spa's luxury discriminating guests," added Mana Artisan Botanics co-founder and CEO Steve Sakala, CEO. "The number of CBD products coming on the market is overwhelming. My hope is that more spas start demanding organic, sustainably-grown cannabis products. We want our farm and company to serve as a force for good and to be that example of the high potential the cannabis industry can reach."