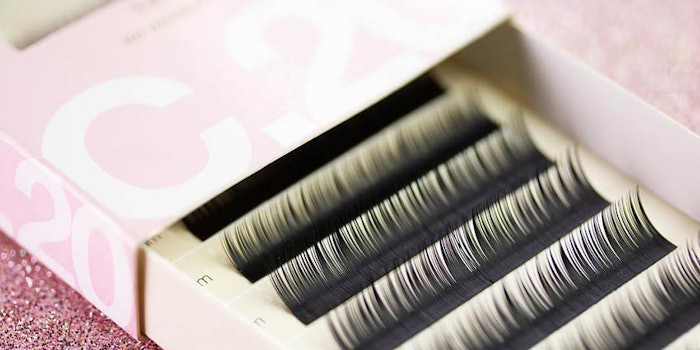 NovaLash has announced its 2019 Lash Squad.
Every year the NovaLash executives search around the world for the "brightest, top-notch professionals to join its elite brand ambassador team."
The class of 18 lash extension professionals will be afforded the opportunity to travel around the world mentoring students and representing the brand by sharing tips and techniques in magazines, on social media, online and at educational events.
"We are so proud of this talented group of certified professionals," said NovaLash founder and CEO Sophy Merszei. "Their knowledge and technique in the application of lash extensions is outstanding. We are thrilled to have this devoted team of beautiful women representing NovaLash."
Returning NovaLash Brand Ambassadors:
· Claire Ogilvie, Ontario, Canada
· Marte Fjeldberg, Trondheim, Norway
· Michelle Mirizio, West Palm Beach, Florida
· Raylene Cravens, Nichols Hills, Oklahoma
· Zoe Kinnear, Inverness, Scotland
New NovaLash Brand Ambassadors:
· Bianca Betancourt-Mercado, Fresno, California
· Cherie Whitlock, Edinburgh, Scotland
· Claire Dottin, Christ Church, Barbados
· Jessica Gadzalinski, Green Bay, Wisconsin
· Justine Ivaldi, Fresno, California
· Lizeth Padilla, McAllen, Texas
· Mattaley Thompson, Oklahoma City, Oklahoma
· Narcisa Gavrila, Northville, Michigan
· Nikki Melillo, West Palm Beach, Florida
· Ramona Bala, Romania
· Rebeca Hurjui, Cagliari, Italy
· Sophie Doughty, Suffolk, England
· Susan Van Horn, Ada, Oklahoma