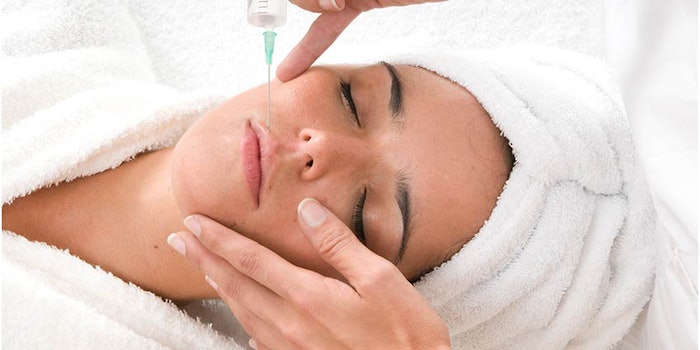 SoCal's Burke Williams Day Spa is adding med spa services to its Woodland Hills and Mission Viejo locations.
BW Med+Spa will offer nonsurgical treatments such as Botox, fillers and Kybella, along with standard facials and body treatments, reports the Los Angeles Times. Amenities include a whirlpool, saunas and relaxation rooms.
Theresa Armour, who founded the business with her husband, Bill, decided to move into the med spa space for a simple reason—client demand. "Eighty percent of our clientele is getting work done," she told the publication. "Women want that boost of confidence … and we'd like to support it."
Med spa services will "eventually" make their debut at the other eight Burke Williams Day Spas; in the meantime, the Regenerate anti-aging collagen facial with nano-needling, a medical-grade facial, is available at all locations.