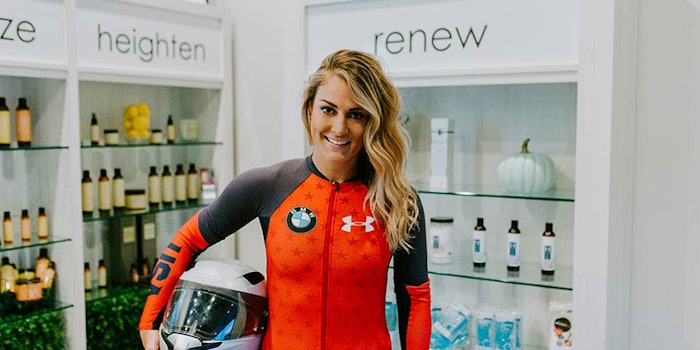 Massage Heights has announced its sponsorship of Nicole Brungardt, a USA bobsledder and former Massage Heights employee.
Brungardt previously served as a lifestyle consultant for Massage Heights West Maple in Nebraska, and was recently selected to join the USA Bobsled National Team. The World Cup season will commence Dec. 3-9, 2018 in Latvia.
She joined the Women's Bobsled Team on the North American Circuit in 2017; in her rookie season, she won three gold medals. Prior to bobsledding, Brungardt played volleyball and ran track in high school and college.
"We are so proud of all Nicole's achievements thus far and stand in awe of her relentless, unwavering commitment to pursuing her dreams. It truly feels that things have come full circle as we build this partnership together and support her the way she once supported Massage Heights," said Shane Evans, co-founder and president of Massage Heights. "We're so inspired by her and feel honored to stand behind her, cheering her on through this next journey with sights set on Beijing."
"Massage therapy has always played a vital role in my success as a collegiate and professional athlete. I rely on it for not only the physical benefits, but for mental relaxation, as well," said Brungardt. "As a former employee of Massage Heights, I have a strong personal connection and great respect for the brand, and I'm excited about this new partnership together."