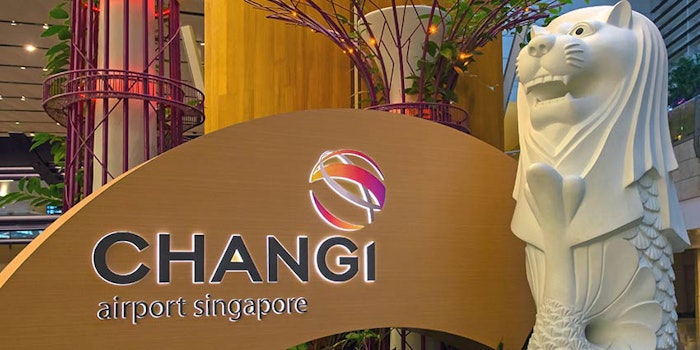 There's a whole lot you can do in 19 hours: go to work, head to the gym, catch a movie and get a full night's sleep. Or, if you feel like challenging your endurance (and not feeling particularly claustrophobic), you could fly from Newark, New Jersey to Singapore—nonstop.
The prospect is, admittedly, not all that enticing—which is why Singapore Airlines decided to pair up with wellness company Canyon Ranch to make the world's longest flight (coming in at 18 hours and 45 minutes) less daunting. Per Conde Nast Traveler, perks include:
A nutrition- and hydration-focused menu developed by Canyon Ranch chefs and nutritionists, with sample dishes including wild caught prawn ceviche and lavosh, seared organic chicken and zucchini pappardelle, and lemon angel food cake with blueberry topping;
Flexible meal times for all business class travelers;
Stretching and exercise videos via seat-back in-flight entertainment;
Redesigned eye masks in premium economy, improving comfort; and
"Sleep strategies" for all cabin classes, including red, yellow and orange ambient lighting.
The program was also introduced to Singapore-U.S. nonstop flights to Los Angeles and San Francisco. The Singapore-Newark route was discontinued in 2013 due to rising fuel costs, according to the publication, but was re-instated "thanks to the cutting-edge Airbus A350-900ULR, which can fly up to 20 hours without refueling and is more energy-efficient than planes before it."