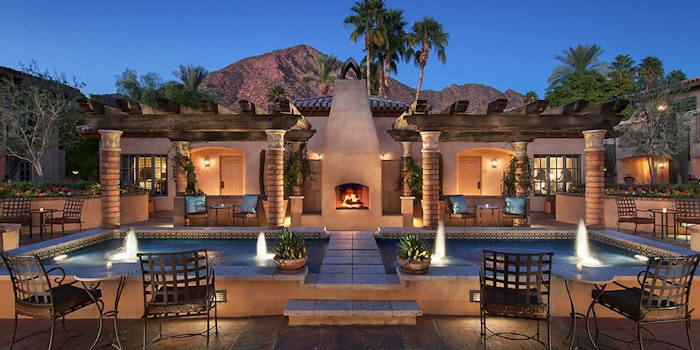 Royal Palms Resort and Spa, located in Phoenix, celebrated its 70th anniversary in September. Florence and Delos Willard Cooke originally built the property in 1929, which later become a historical landmark that opened its doors to guests as The Royal Palms Inn in 1948. 
While the resort has grown and adapted throughout its history, it still maintains a Spanish Colonial-inspired design, including 100-year-old doorways, 73 fireplaces and 24 fountains on the property. There are also 24 tiles that span across the archways around the Mansion Courtyard, each original to the resort and representing a province of Spain. Even the mahogany doors at the front of the hotel are the originals from the estate's beginning.
"With care and commitment to each other, our guests and our community, I hope the Royal Palms continues to host the most significant milestones in our guest's lives. In another 70 years, we'll be celebrating decades of new stories and an enduring tradition of lasting memories," stated Geoff Gray, general manager of Royal Palms Resort and Spa, in an interview with AZBigMedia.