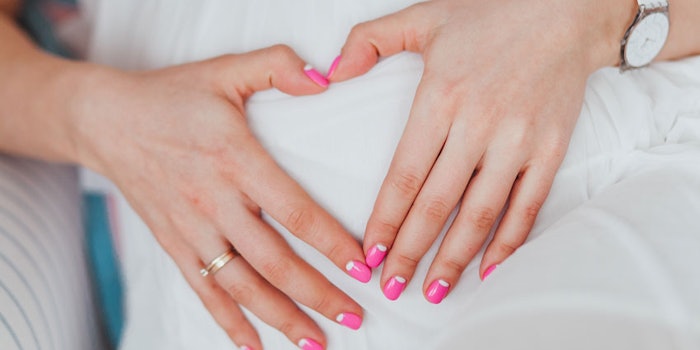 The cold and sterile environment of a hospital is not typically what comes to mind when thinking about a spa day, but for Jennifer DeSoto, manager of Bella Mademoiselle, it was the perfect place for her to provide spa treatments to (very soon) moms-to-be. Bella Mademoiselle is an in-hospital beauty service that specifically focuses on catering to maternity patients at Texas Children's Hospital and Texas Woman's Hospital. 
Some of the bedside treatments include manicures, pedicures, foot and leg massages, brow waxing, makeup application and facials that aim to help reduce stress and high blood pressure for women who are currently on bed rest at the hospital. 
In an interview with the Houston Chronicle, DeSoto explains how her services are meant to improve patient care while also providing them with a sense of normalcy. She calls her treatments "routine maintenance" for the woman who are currently bound to a hospital bed.