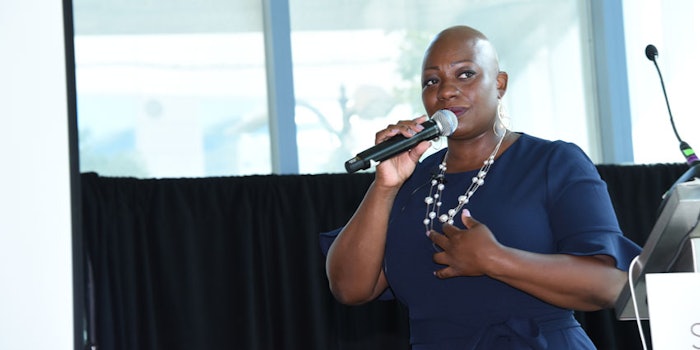 Meet the two keynote speakers for Face & Body Southeast, taking place on March 17-18, 2019, in Atlanta, Georgia.
Learn numerous, priceless tips and tricks about gaining a sense of self-confidence and supporting your clients to do the same and invaluable tasks to get your business booming and cash register singing. Face & Body's keynote speakers are sure to impress, motivate and get you ready to build your business.
Sandra Dubose
Beauty Tips for the Soul, Sunday, Mar. 17, 2019, 9 – 9:45 am
Sandra Dubose will start attendees' morning off to a positive note with her 45-minute session "Beauty Tips for the Soul." During this session, she will cover three principles that you can apply to your life that will boost your self-esteem and bring peace to your body, mind and soul.
Dubose will discuss her personal journey on learning to love the skin she is in after being diagnosed with the autoimmune disease alopecia areata, which caused her to lose all of her hair. She will finish off her inspiring session by providing invaluable tips on how you can help to support your clients who are suffering from self-image challenges.
Carol Phillips
SMART Sales: It's More Than Just Your Hands, Monday, Mar. 18, 2019, 9 – 9:45 am
Carol Phillips will dive right into inspiring and motivating attendees to understand looking beyond their hands into the business side of the beauty world. Phillips will share her personal tips and tricks to getting that cash register ringing, which she used to grow her single location day spa by 30% in less than 18 months.
Phillips has tons of success stories with the use of her professional tune-up tasks that she provides. From boosting a multi-million-dollar resort from 14% to over 29% to boosting a salon owner to achieving $180,000 in retail and $70,000 in upgrades, Phillips keynote lesson is definitely one that no spa professional will want to miss.