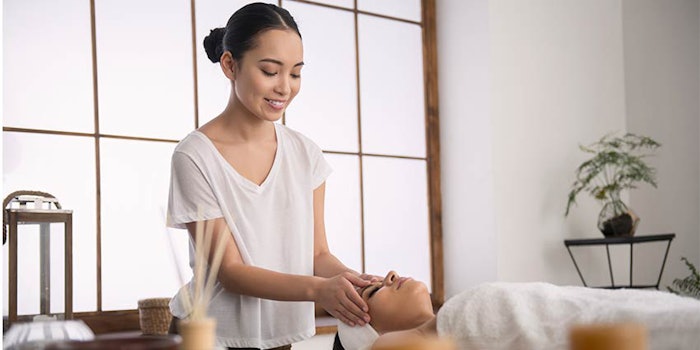 Massage Heights has announced the formation of its Therapist Ambassador Panel.
The select group of massage and skin therapists wee nominated from Massage Heights locations around the country. The panel was created to promote open dialogue and collaboration among therapists, and to elevate the lives of therapists and the experience of customers.
The 11 selected Therapist Ambassadors will take on topics including recruitment, retention, retreat environment, training and education, among other issues impacting the industry as a whole.
"Our Therapist Ambassador Panel is an elite group of top-performing professionals who represent our most valuable subject-matter experts and are committed to supporting the integrity and positive growth of the massage therapy profession," said Shane Evans, co-founder and president. "Therapists are so critical in our day-to-day success, the guest experience and play such a vital role in supporting Massage Heights. Our Therapist Ambassadors will help us deliver the best services, resources, tools and products to our therapist community, ensuring that we provide the best work environment and guest experience possible."
The 2018-2019 Therapist Ambassador Panel members include:
Amber Shara, Massage Heights Gunbarrel Road, Chattanooga, Tenn.
Ashley Ford, Massage Heights Ironworks, Indianapolis, Ind.
Jennifer Harmon, Massage Heights Independence Commons, Independence, Mo.
Angela McGuire, Massage Heights Summit Fair, Lee's Summit, Mo.
Maria Waits, Massage Heights Strongsville, Strongsville, Ohio
Allyson Amarais, Massage Heights Bandera, San Antonio, Texas
Melissa Levin, Massage Heights Lakeway, Lakeway, Texas
Angela Glenn, Massage Heights Buckhead, Atlanta
Kelli Gill, Massage Heights Hammock Cove, Naples, Fla.
Micah Thompson, Massage Heights Lake Jackson, Houston
Edin Demirov, Massage Heights Stonebridge Ranch, McKinney, Texas