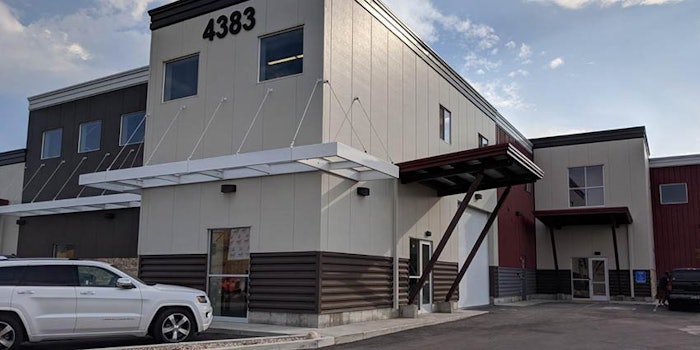 @SentientLasers/ via Facebook.com
Sentient Lasers has moved into a 14,000-square-foot facility in Park City, Utah.
The site, which serves as the company's corporate headquarters, features an open layout warehouse with fully customizable space, allowing the company to create a more effective workflow. Features include live feed video cameras throughout all areas (including executive offices and the parts and services department), creating more transparency into the operations and products housed within.
Sentient Lasers saw 100% revenue growth and a nearly 50% increase in equipment sales in the past year; the new space will accommodate for continued growth, doubling storage capacity compared to the previous location and allowing the company to house more than 300 aesthetic lasers at a time.
"We want to deliver the highest quality aesthetic lasers, which is why we made the decision to invest in a new facility that's revolutionary for our industry," said CEO Chris Cella. "The new space is 50% larger than our previous location, allowing us to double our laser inventory, and give our customers an inside look into our facility, the people who work here, and the lasers we sell through virtual demonstrations and live streaming. No other company in the aesthetic laser space has offered such transparency before, and as we consolidate this industry, transparency is imperative. We believe that this underscores our commitment to the industry and our customers."
COO Paul Weimer added: "The investment in the new facility will allow Sentient Lasers to benefit from operating efficiencies and process improvement advantages that haven't been available to the company on such a scale in the past. This will allow us to better serve our customers and continue our rapid growth as an industry leader."