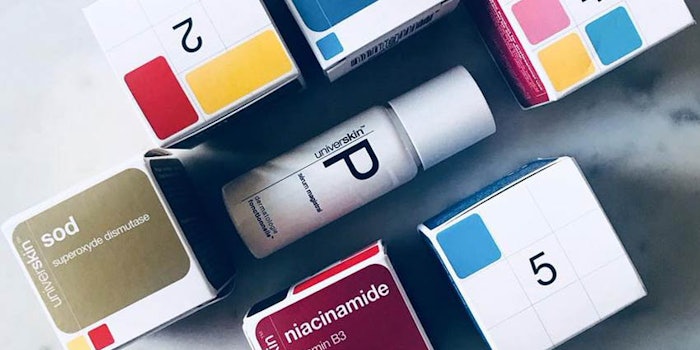 @Universkin/ via Facebook.com
Trifecta Med Spa has announced a partnership with skin care range Universkin.
Universkin gives doctors the opportunity to create tailor-made skin care products for patients. The system is based around a patented serum formula designed to ensure optimal delivery of active ingredients to the skin, while guaranteeing homogeneity and stability. The serum acts as a base to receive specific ingredients at concentrations recommend by skin care specialists, following a thorough skin analysis.
The one-to-one service ensure that each of the clients' needs can be addressed through a bespoke treatment plan.
Trifecta Med Spa is the first Universkin-trained clinic in the U.S., and will be able to select relevant pharmaceutical-grade active ingredients—sometimes including higher-than-regular cosmetics concentrations—to improve client results.