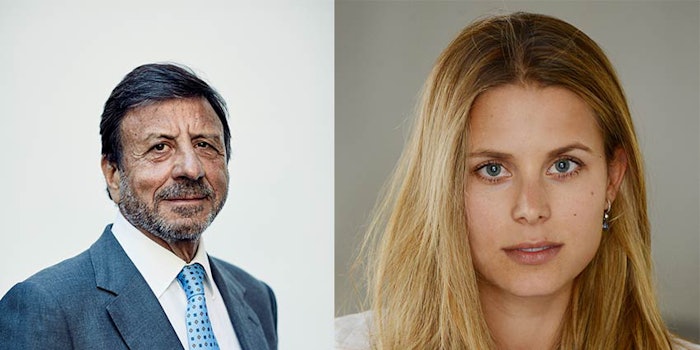 Hotelier Sir Rocco Forte and his daughter, Irene Forte, will share insights on intergenerational collaboration—including how to court the coveted millennial guests—at the 2018 Global Wellness Summit (GWS).
Founded in 1996, Rocco Forte Hotels operates eleven luxury hotels throughout Europe, and one in Saudi Arabia. The award-winning family business, Rocco Forte Hotels is led by Sir Rocco Forte, his children Lydia, Irene and Charles, and his sister Olga Polizzi. Irene Forte serves as the organization's group project director, overseeing wellness offerings across the group as well as her own skin care like, Irene Forte Skincare.
"All of my children play key roles in developing the roadmap for Rocco Forte Hotels," said Sir Rocco Forte. "Irene's love of wellness and travel combined with her deep insight into millennials' preferences has helped us really stand apart from other luxury hotel brands when it comes to developing our wellness portfolio."
According to Deloitte's 2017 NextGen Survey, the agility of family-owned businesses gives them an advantage in times of disruption—and younger consumers are more aware of the meaning and effect of disruption than any generation before. That same year, Credit Suisse Research noted that family-owned companies outperform their peers in all regions and sectors.
"The success of Rocco Forte Hotels demonstrates how forward-thinking, intergenerational management is shaping the business of wellness for millennials and generation Z," said GWS chairman and CEO Susie Ellis. "They are a perfect example of reverse mentoring, where wisdom and experience are taught from the top down and technology and insight into new trends are taught from the bottom up."
"For millennials, wellness is a daily, active pursuit, and this generation will soon surpass baby boomers in overall travel spending," added Irene Forte. "When developing our wellness concept, we thought about what millennials look for when choosing a hotel. With this in mind, we want our guests to find wellness at every touch point when staying with us—whether it is in the spa, restaurant or even in the room."
The Global Wellness Summit will be held Oct. 6-8, 2018 at the Technogym Village in Cesena, Italy.