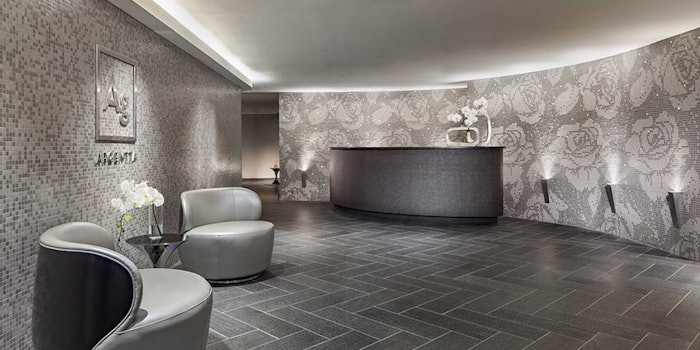 @argenttaspa/ via Facebook.com
It might be hard to believe, but of Earth's 4.5-billion-year history, Beyoncé has only been a part of 37 of them. In celebration of the superstar songstress' birthday, a spa in Washington, D.C., is offering a variety of treatments inspired by the Queen Bey.
The Watergate Hotel's Argentta Spa has come up with four limited-edition spa treatments in honor of her majesty, and will be offering them not just on her birthday (September 4), but throughout the month, reports Elite Daily. They include:
Bey and Jay Couples Massage ($510)—A fully-body, 90-minute aromatherapy and back scrub massage with essential oils, designed to promote deep relaxation and restore the flow of energy throughout the body
Couture Lemonade Facial ($320)—A cellular treatment for anti-aging and complexion enhancement, customized by skin type and age and featuring a complimentary glass of lemonade
BeyHive Honey Infused Manicures ($55)—Featuring antioxidant-rich berries, mushrooms and plan hydrosols to smooth, tone and brighten hands
BeyHive Honey Infused Pedicures—Firms and tones the skin with antioxidant-rich Arctic berries, white peat enzymes and omegas 3 and 6
For more information or to book an appointment, visit thewatergatehotel.com/argentta-spa.