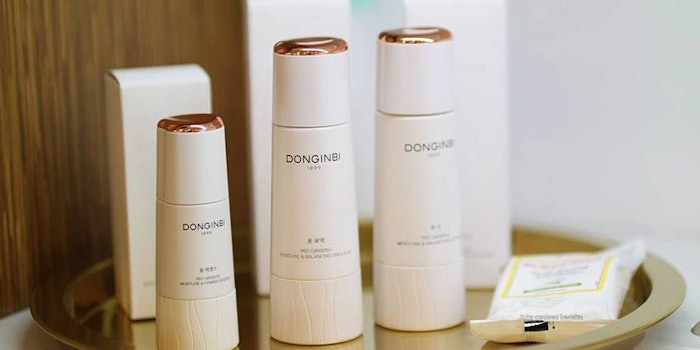 @KGCUS/ via Facebook.com
Korea Ginseng Corp. (KGC) has made its first foray into the world of spa—and it only took just under 120 years.
The purveyor of red ginseng opened its first branch of Spa 1899 (the year the company was established), Haeunda, Busan, July 2018; two additional branches, the Daechi and Myeongdong spas in Seoul, have since followed, reports Business Korea.
Offerings include premium skin care programs and services combined with products from the KGC's brands: CheongKwanJang and Donginbi, the latter of which consists of red ginseng-based cosmetics. The brand aims to maximize synergy between the spas and its product offerings.
"SPA 1899 will satisfy the customers' five senses by combining the value of red ginseng and Donginbi's signature beauty secret," Ahn Bin, head of the KGC's cosmetics division, told the publication. "We will continue to expand space to experience the value of Donginbi so that Korea's beauty will be known not only to locals but to foreigners."