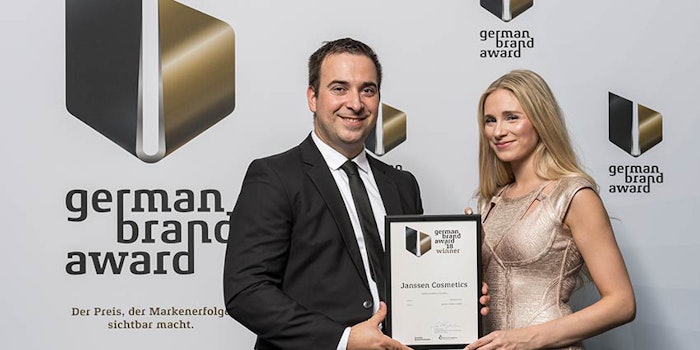 Janssen Cosmetics received the 2018 German Brand Award.
The award, presented at the Palazzo Italia in Berlin, was for "Industry Excellence in Branding" in the Beauty & Care category. Managing directors Reinhard Janssen and Katharina Palenberg accepted the honor.
The German Brand Awards recognize unique brands and brand builders. Companies are nominated by the German Brand Institute, its brand scouts and an expert jury; winners are selected by an independent panel consisting of brand experts from various fields. Categories include Excellence in Branding, Industry Excellence in Branding and Excellence in Brand Strategy, Management and Creation.