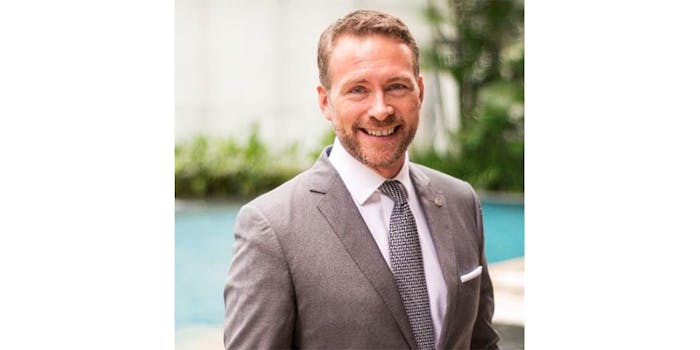 Linkedin
JW Marriott Phuket Resort & Spa in Thailand has appointed Matthias Y. Sutter to the role of general manager, reports Destination Thailand News.
Sutter brings 18 years of luxury hospitality experience to the role. He joined JW Marriott  in 2011 as hotel manager at the St. Regis Sanya; in 2014 he was appointed to general manager of the Sheraton D Cube City in Seoul.
In his new role Sutter, who holds a masters of business administration from the Zurich Graduate Business School of Administration, will be responsible for managing hotel operations and maintaining services.