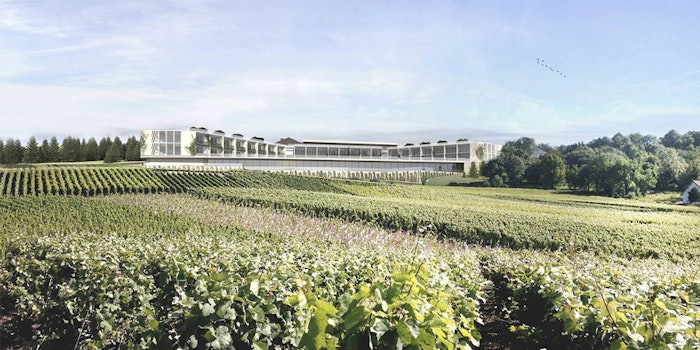 The Royal Champagne Hotel & Spa in Champagne, France is set to debut on July 1, 2018. The property's 16,000 square foot wellness center has reported itself the destination's first world-class wellness retreat.
Location was key, with this destination being easy to get to via train station or airport. It is overlooking the vineyards on the hills of Épernay, to allow its guests in its 49 rooms and suites a scenic view.
The wellness center has designed nine treatment rooms  to rejuvenate the body and spirit. There is also a fitness facility, wood-lined yoga studio, eucalyptus-infused sauna, manicure and pedicure station, mosaic-tiled hammam and two temperature-controlled swimming pools to fully incorporate different aspects of wellness. 
For the nutritional aspect of wellness, the hotel and spa pulled out all the stops with staff who will deliver juice blends and Jean-Denis Ricubland, two-star Michelin chef, to be the executive chef of the two dining experiences offered. Le Royal is a gourmet dining room while Bellevue is a casual everyday restaurant, and both of these restaurants will be incorporating foods that use the organic, locally grown ingredients and wine of the Champagne region.