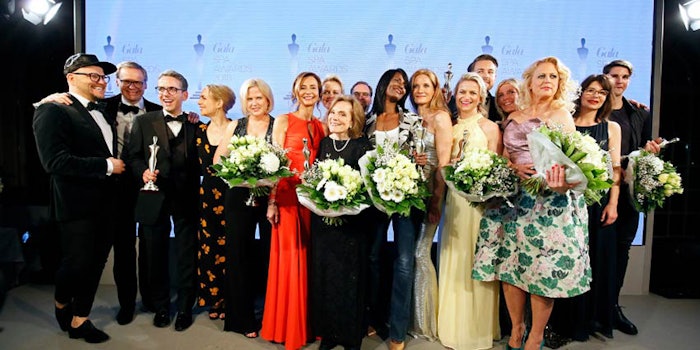 Spa industry leaders donned their finest for the 22nd annual Gala Spa Awards, which were held at the Brenners Park Hotel & Spa in Baden-Baden, Germany. More than 200 guests attended the event, including leaders from the cosmetics and entertainment industries.
Model, author and activist Waris Dirie was presented the Beauty Idol of the Year award, recognized for her commitment women's rights; her Desert Flower Foundation (named after her bestselling autobiography) fights against female genital mutilation around the world.
Sylvia Earl, Ph.D., was presented the 2018 Special Prize. The 82-year-old oceanographer is a committed conservationist and is president of the Mission Blue project, which promotes the establishment of marine protected areas.
Winners of the 2018 Gala Spa Awards
Beauty Idol Waris Dirie
Special Prize Sylvia Earle, Ph.D.
Luxury Concepts La Prairie—Skin Caviar Absolute Filler
Innovation Concepts Codage Paris—Seasonal Serums
Cult Concepts Biotherm—Lait Corporel
Organic Concepts Less—Dry Skin
Medical & Health Concepts Lanserhof Tegernsee—Lans Med Concept
Spa Concepts The Lanesborough Club & Spa, England