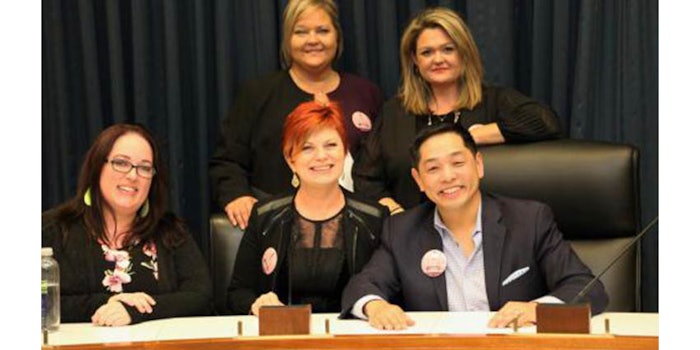 The leaders from Farouk Systems  and the American Association of Cosmetology Schools (AACS) met with legislators in congress to voice their support for the PROSPER Act.
Among the professionals were CHI leaders Lisa Marie Garcia, president of innovation and product development; Dixie Sabedra, CHI schools director; and Jill Lewis, CHI field sales.
The PROSPER (an acronym Promoting Real Opportunity, Success, and Prosperity through Education Reform) Act is a bill that supports government-funded student loans for cosmetology school.
Garcia took part in a panel discussion alongside beauty school owner and activist Cathy Koluch; Frank Trieu, AACS president and owner of the Evergreen Beauty Schools of Washington; and Sarah Arno, vice president of finance for the Tri-State Cosmetology Institute. Additionally, the group me with lobbyists and visited with several congresspeople from both parties.
"As a company of hairdressers for hairdressers, we understand this industry and the importance of schools having the resources and the funding to operate at full capacity, said Garcia. "This gives students every opportunity to be successful while opening the doors to the many career paths they can capitalize on, allowing graduates the means to pay off their loans."