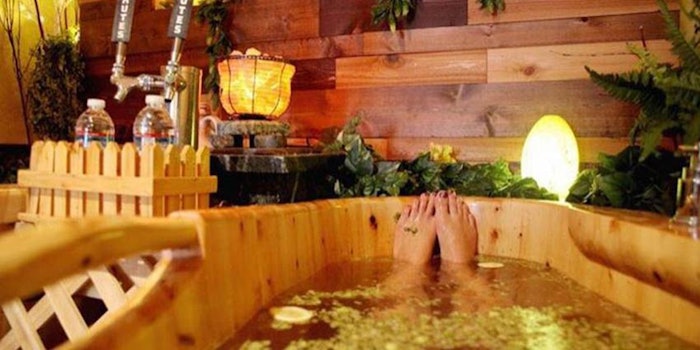 From Deschutes to Ballast Point, the scenic views (and prime mid-Atlantic location) of Roanoke, Va., have inspired a number of breweries to select the Start City for East Coast outposts.
And now, reports WDBJ 7, another business is joining in on the Brew Ridge fun: a beer spa.
Housed next to an old firehouse in the city's downtown, the soon to open Hop in the Spa claims to be only the second beer spa in the country—the other, located in the aptly named Sisters, Oregon, shares both an owner and a name with its Blue Ridge counterpart.
Related: Oregon Spa Gets Hoppy with Beer
"Everybody thought it would be a bit of a fad," owner Michael Boyle told the station. "But it hasn't been. We've been consistent since the day we opened."
Slated to open at the beginning of June, the spa will include a massage area, salt room and four soak tubs with hop-inspired therapies. Boyle tells the publication that the soak tubs will be filled with "a special combination of hops, barley and grains" different from regular beer.
A "few" hotel rooms will be located in the upstairs of the building and are set to welcome guests by the beginning of July.