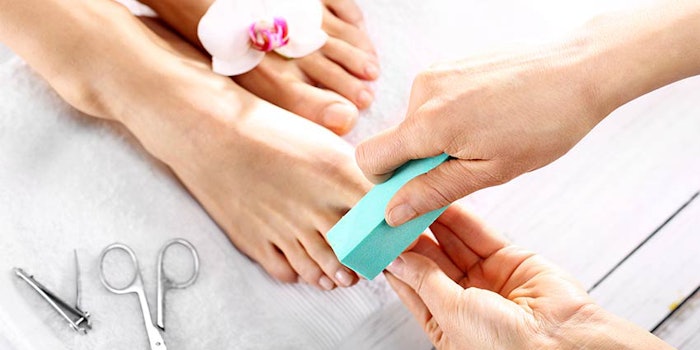 Naturally Nails Med Spa, a new salon in Gaston, North Carolina, is putting health first when it comes to manicures and pedicures reports the Gaston Gazette.
Growing up, manager Maddie Kirlin's tootsies stayed far away from the foot spa: Her father, a podiatrist, had urged her to steer clear of pedicures.
"He explained to me all of the things that could occur if I went," she told the publication. "Not to say that every salon is bad to go to, but when you think about some things, like using the same nail file on every client, you start to realize it's not as sanitary as you think it is."
So what's a lover of varnished claws with a fear of fungus to do? For the Naturally Nails owners, it means creating a salon with workers trained by podiatrists at Instride Gaston Foot & Ankle (where Kirlin's father practices) and where all tools that can be tossed after single use are.
The spa performs manicures and pedicures and is a hit with clients with illnesses such as diabetes that might prevent them from getting those services. They steer clear from gels and acrylics, focusing solely on keeping nails healthy.
"That kind of stuff isn't good for the nails and we want to promote good nail health," said Kirlin. "We try to use nail polishes that have natural ingredients and keep the nails looking good."