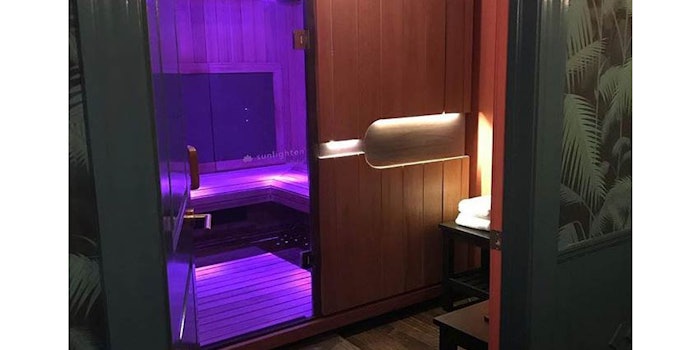 @metaphysicawellness/ via Instagram.com
The Motor City may always be running, but even the busiest bodies need to make time for themselves. Enter Meta Physica Wellness Center, which has opened in Detroit's Corktown district per Crain's.
Winner of the 2016 Hatch Detroit award—which included a $50,000 prize—Meta Physica's full spectrum infrared saunas heat the body, not the room. The center features three private saunas, ranging in capacity from 1-2 to 2-4 guests, and offers a variety of massage treatments in two massage rooms.
Co-founders Jenaveve Biernat and Anahi Hollis established the business by bringing together Biernat's massage clientele from Sagrada Massage LLC with Hollis' idea to open a raw juice bar (which is slated to open May 1).
They hope to use the center to engage in community discussions surrounding health and wellness, including hosting workshops on topics including meditation, therapy and diet.
The 1,1000 sq. ft. center is located in the Bagley Building with a number of fellow woman-owned businesses. The co-founders invested $150,000 into the establishment.