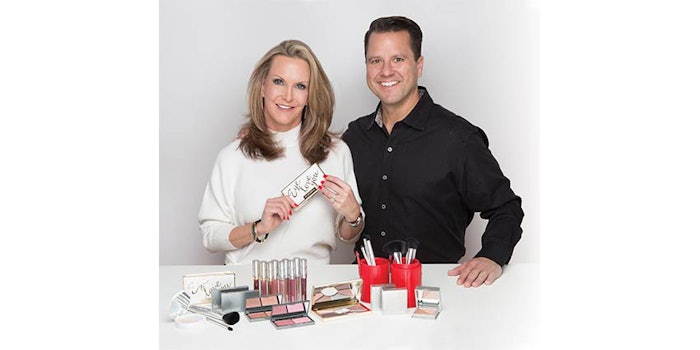 After purchasing Mirabella Cosmetics in 2017, Layne and Miranda Coggins have executed a complete overhaul of the brand's packaging, creating a streamlined, modern aesthetic in an effort to create excitement among the brand's base.
Though Mirabella had initiated its re-branding prior to the Coggins' purchase, the duo saw the undertaking through, including improving product formulas; the addition of a new array of wearable shades; high-end packaging at a lower pricing structure; and updating the display units available to salon customers.
The Mirabella team created acrylic modules that can transition into current premium display units for the addition of new products. Priced at $2,000, the open sell units come with model imagery and backlighting, and were designed to showcase each product in the line along with open stock and teters.
Miranda Coggins founded the all-natural skincare brand The Lano Company in 2005; Layne joined the following year to facilitate sales. Today, along with Lano and Mirabella, the duo owns Pure Cosmetics, a range of nature-based cosmetics.