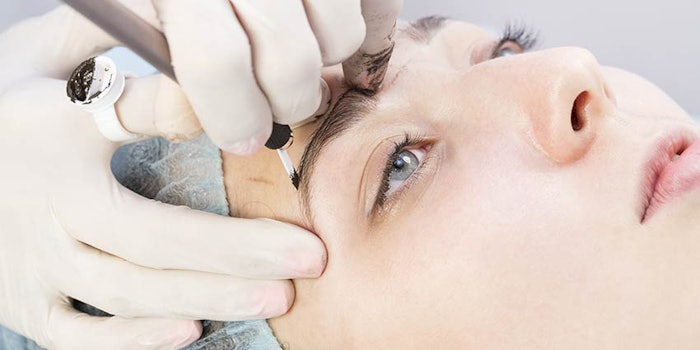 Sculpted brows have come to Maryville, Missouri. Brighton Wellness Spa has added microblading to its menu of spa services, making it the first establishment in town to do so, reports the Northwest Missourian.
The spa offers the service every Tuesday from 10 a.m. to 6 p.m.; holding the needle is Ashton Markt, an artist from St. Joseph who became certified in July 2017.
"I knew it wasn't in Maryville or in the area that I was aware of, so I went to training, learned how to do it and brought it back," Markt told the publication.
The service costs $600; price includes initial appointment (lasting one and a half to two hours) and a follow up appointment eight weeks later. For more information, visit facebook.com/brightonwellnessspa/ or artbyashtoncapri.com.