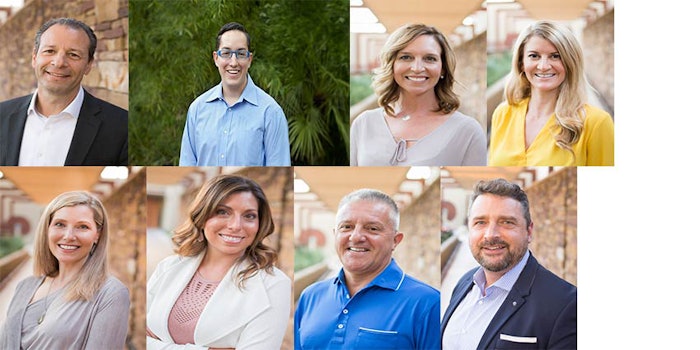 Miraval has announced the appointment of eight new executives. The key leadership positions will oversee growth and development for existing spas, as well as future brand expansion.
Carl Pratt, who has held previous roles at Cranwell Resort, Spa and Golf Club and Canyon Ranch Lenox will serve as vice president of programming. The position will see Pratt managing the development of signature experiences, workshops, classes and lectures.
Cecil Hopper has joined the organization as director of revenue optimization. For the last three years, he has served as director of revenue management at Miraval Arizona Resort & Spa; he has previously held positions at Wyndham Vacation Ownership and Shell Vacations Hospitality.
Jill Harlow will serve as director of brand marketing, owning marketing and communications for all Miraval resorts and spas and developing brand identity. Harlow previously served as director of marketing for Miraval Arizona and RED Development LLC.
Jorah Anderson is the organization's new director of sales. Previously director of sales at Travaasa Experiential Resorts, Anderson will be in charge of developing and executing innovative sales strategies across all Miraval resorts and spas.
Karen Rieker, previously of Hyatt, will serve as director of finance and administration.
Marisa Galdi will serve as director of talent and culture. Previously regional director of learning at Hyatt, Galdi will oversee all human resources functions, emphasizing on colleague engagement.
Philippe Brenot is the organization's new director of retail procurement. Brenot has served in numerous positions at Hyatt over the course of his 30-year career.
Simon Marxer will serve as director of spas, where he will "oversee all spas and create new and innovative treatments and services." Marxer's career has included spa director roles at The Boulders Waldorf Astoria Collection and Canyon Ranch.
"I am thrilled to welcome these individuals to Miraval Group's executive team," said global head of Miraval Group Marc Ellin. "With their impressive leadership skills, business acumen and strong work ethic, each individual will play an integral role in ensuring the Miraval brand's continued success."