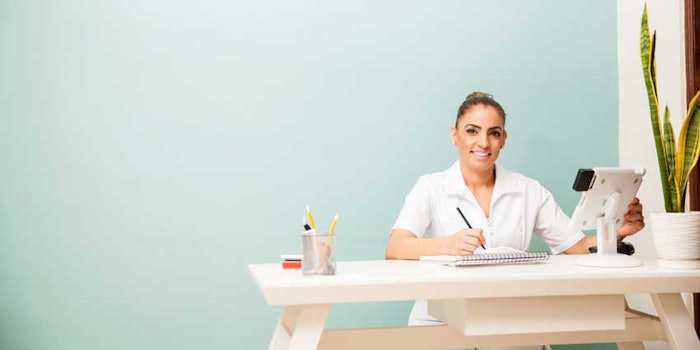 Becky Kuehn, Mary Nielsen, Malinda McHenry and Maxine Drake joined together at Skin Inc.'s Face & Body Midwest spa expo and conference to discuss what inspired them during their esthetic career and what made them decide to stay in the industry. 
"If you believe in it keep going. That's how you get success." —Becky Kuehn
Kuehn began by discussing her fight with cancer. However, her inspiration did not come from the cancer she experienced herself, but from a client she had who had been given a hospice date. Within a span of 15 minutes, this man had impacted her life and she had impacted his all through touch. After this experience, Kuehn realized that her love of the industry was fueled by faith, hope and love.
Faith: Have faith in your ideas. Decide what you want to change or do in the industry and believe in yourself. 
Hope: Keep the confidence that you can succeed in your goal. If you try and fail, try again and again and don't give up.
Love: Love your client and love what you do. If at any point either of these is not happening then maybe you are no longer in the right field.
"People are coming to you, and you get to have a little piece of their life." —Mary Nielsen
Nielsen's discussion was all about an eye-opening experience as well. She had a set career track she wanted to be on, but one client changed that when he let her in on his own struggles. She learned that she is impacting so many people by so much more than simply altering their appearance, so she wants all estheticians to remember this while they work with their clients. Remembering the impact you can have on people can rekindle that love for the industry.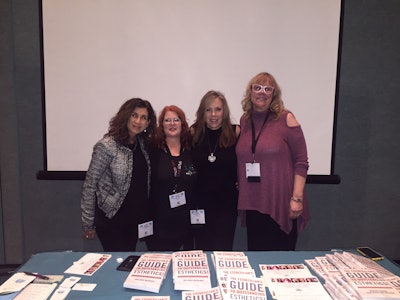 "Get the real education from someone who is experienced." —Malinda McHenry
McHenry decided to take a different track while on her esthetic journey. She learned that she truly loved teaching people, and eventually opened up a school that exemplified everything she wanted in a school. She implored that estheticians need to find not only what fuels them and brings the joy to jump on those opportunities, but also to find a way to recogonize what was old will become new again. Don't become stuck in old ways, but grow and move with the beauty community as it grows. 
"No matter how new or old you are in the industry we all need to build clientele." —Maxine Drake
Drake closed the presentation by discussing how she went from having no clientele to 300 clients in less than a year. She urged estheticians whoh are trying to build their own client base not to get discouraged; instead, get creative with marketing. Ask yourself what you can be doing different to make connections, why you need the money, how will you impact the community, and how will you impact the beauty industry as a whole.