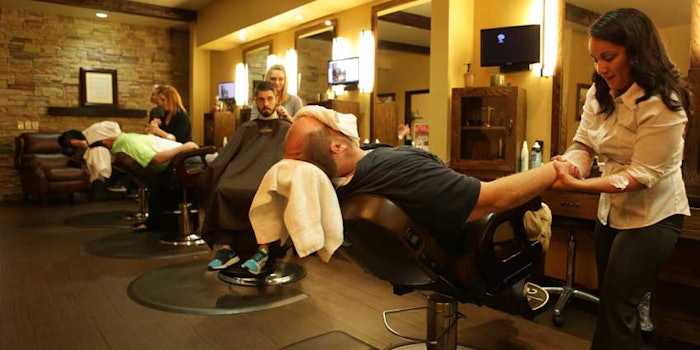 The Gents Place, a spa and lifestyle club catering to men, plans to open 150 franchised locations in markets such as Chicago, Las Vegas, Atlanta, Miami, New York City and Los Angeles, thanks to investments from several sources, including Jerry Jones, owner of the Dallas Cowboys, and Rob Wechsler, chairman of Blue Star Sports.
The brand currently has locations in Leawood, Kan., Chicago, and four cities in Texas. 
"I'm thrilled that Jerry and Rob see such enormous potential in The Gents Place that they've chosen us to be among the first of a select few companies they've invested in," said Ben Davis, founder and president of The Gents Place. "Male grooming is a $5 billion industry and growing every year as more men want to look and feel their most confident best. The Gents Place is poised for enormous growth and, this year alone, we've already signed agreements to expand our footprint to five new cities across the U.S."
Guests have various pampering options at The Gents Place such as hair or shave services, waxing and massage. 
"Since forming Blue Star Innovation Partners in 2016, we've received over 700 applications from start-up businesses and will hand select a small number of companies with incredible growth potential to leverage our 30 years of business experience, resources and contacts in the world of sports," said Jones. "Ben is a savvy entrepreneur who has aggressive plans to grow The Gents Place nationwide through the franchising model and we believe that given the right guidance and resources, he can achieve that goal."