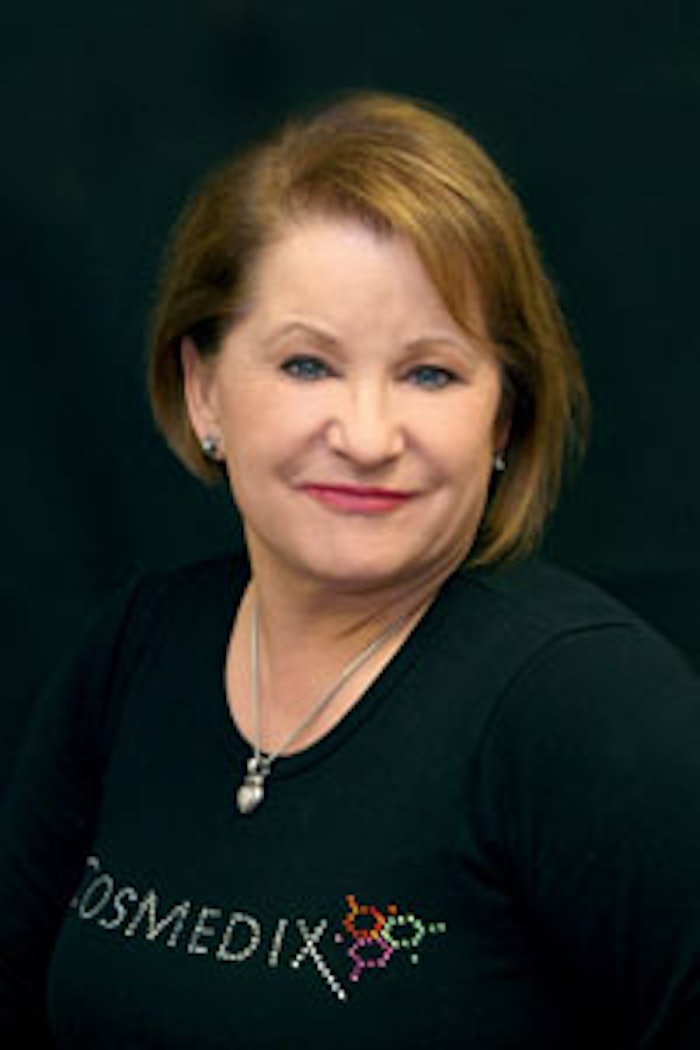 To share your memories and thoughts in remembrance of McIntosh, visit Skin Inc.'s Facebook page at www.facebook.com/skininc.
Bettylou McIntosh, the co-founder of CosMedix, was born on March 19, 1951, and passed away on June 13, 2013, at 62.
McIntosh led a dynamic and outspoken life, starting her career path in nursing, and using that background and her entrepreneurial spirit to build multiple successful companies.
Though she spent a good part of her life building her companies, and traveling the world, her top priority was to ensure her family was safe and taken care of. Everyone who knew McIntosh, will remember her strength of will, unwavering loyalty and boundless love. Those who were lucky enough to have her in their lives will be forever touched by the love she gave, without reservation, to anyone who needed it. She bravely battled her ever more debilitating ataxia with a fierce determination to live her life unbeaten by this illness. Her courage and ability to smile, no matter what this disease bestowed upon her, was awe inspiring.
McIntosh is survived by her husband Jerry Pugsley; her children Chris Stafford, Ryan Smyth, Amber Jensen, JJ Pugsley, Adam Smyth and their spouses Carla Stafford, Sarah Smyth and Darryl Jensen and five beloved grandchildren, as well as her parents Guy and Gladys McIntosh, four brothers and one sister. Her full obituary can be read here.
Here is a past article McIntosh co-authored for Skin Inc.: