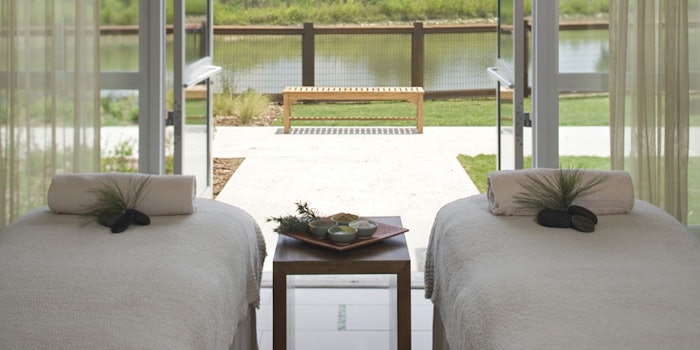 Spa Django, part of the Hyatt Regency Lost Pines Resort near Austin, Texas, has announced its signature treatment for the fall and winter months. Available through December, the Sugar Plum Holiday Ritual is designed to renew and moisturize the skin.
"After a long, hot summer with many hours in the sun, the Sugar Plum Holiday Ritual treatment is perfect to help revitalize skin to feel refreshed and renewed leading into the holiday season," said Heidi Smith, spa director at Spa Django. "The treatment incorporates an aromatic experience with all of the fall scents we know and love, from warm vanilla to plum spice, providing a warm, relaxing and overall comforting spa experience."
The treatment (60 minutes, $129) features full-body exfoliation with Salt of the Earth Plum Spice Sugar Holiday Ritual, followed by a wrap to increase body temperature and allow the scrub to melt into the skin and open the pores. Clients are then rinsed and a 50/50 combination of vanilla bean moisturizer and body oil is applied to soothe and soften dry skin.
Spa Django features customized music selections for each individual treatment room, as well as a heated outdoor pool overlooking the restort's Wolfdancer Golf Club. Situated on over 400 acres of the heavily wooded Lost Pines region of Texas, the spa includes relaxation rooms, saunas, whirlpools and steam rooms.