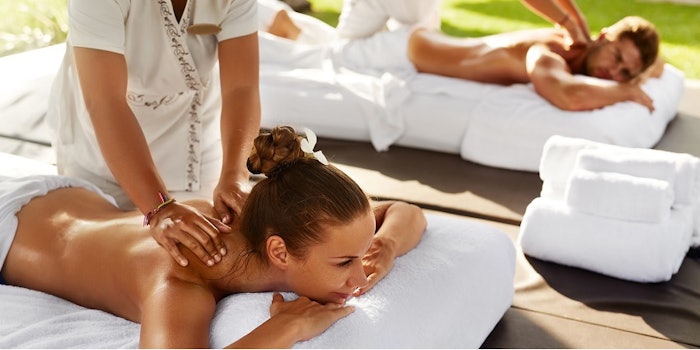 The Global Wellness Institute (GWI) has announced the agenda for its upcoming Wellness Travel Symposium, which will take place from November 6-7, 2017, in London.
The two-day symposium will feature discussions and topics surrounding the spa, hospitality and wellness travel industry. Among the topics and presenters for this year's event include:
Wellness Travel Trends: Findings from the latest Global Wellness Institute research and recent 2017 Global Wellness Summit presented by Susie Ellis, GWI chairman and CEO;
Understanding the Luxury Customer: Past, Present, Future presented by Sue Harmsworth, founder and chairman, ESPA International;
Healing Landscape: What the Future Will Look Like - and Exciting Examples from Around the World presented by Anne Biging, founder and CEO of Healing Hotels of the World;
The Evolution of the Wellness Travel Consumer presented by Stella Photi, founder and Managing Director, Wellbeing Escapes;
Key Issues: Millennials vs. Aging Baby Boomers; The Chinese Traveler presented by Susie Ellis, chairman and CEO, Global Wellness Institute;
Wellness Assets Rooted in History: Thermal Springs, Spas, Wellness, Naturally Healthy Gastronomy, Culture – Case Study: Italy presented by Ermando Mennella, chairman of Federalberghi Ischia;
Tourism & Wellness: Endless Discovery presented by Jean-Claude Baumgarten, chairman and CEO, CREWE Associates; and                
Understanding Wellness Markets: The Death of Segmentation? presented by Eleni Michopoulou, M.D., senior lecturer of Business Management at the University of Derby.
"We're bringing a line-up of true travel and spa luminaries to the WTM this year to shine a light on the latest research, trends and best practices in the wellness travel space," said Susie Ellis, GWI chairman and CEO. "The symposium will be squarely focused on the future of wellness tourism, so attendees will have actionable, expert info to help them maximize the opportunities this explosive market offers."
In addition to the speakers and presentations, the event will host a Wellness Lounge, where attendees can meet suppliers and buyers.