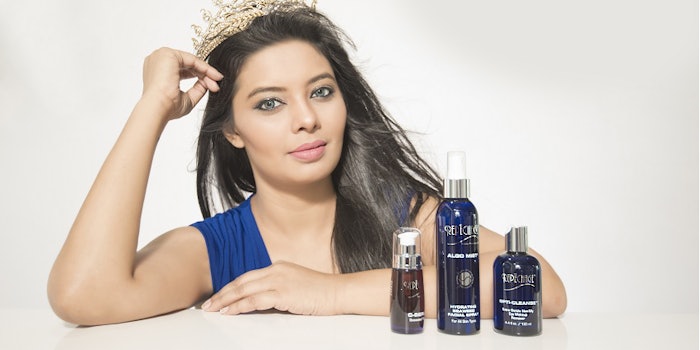 Repêchage has announced that Kristi Das, Mrs. India 2017 & Mrs. North Asia Universe 2017, will serve as the official Repêchage brand ambassador for India.
Under the guidance of JB SkinCare, the exclusive distributor for Repêchage in India, Repêchage will serve as Das' skin care and wellness partner as she prepares to compete for the title of Mrs. Universe 2017 this August.
"I am very excited that Repêchage will serve as the official skin care and wellness partner in my journey to Mrs. Universe 2017," said Das. "The seaweed contains vitamins, minerals and trace elements, which provide my skin with essential moisture."
In addition to holding several beauty titles, Das has won several awards for entrepreneur excellences, such as The Women Achievers Award 2017 by Times of India, The Youth Entrepreneur of the Year awarded by the Entrepreneurs Conclave 2016-17 and The NES Outstanding Achievers Award by the North East Style Awards 2017.
Her first engagement as the Repêchage brand ambassador took place in July at the Hair and Beauty Show at Rito Kolentine's Bridal Studio & Training Academy.