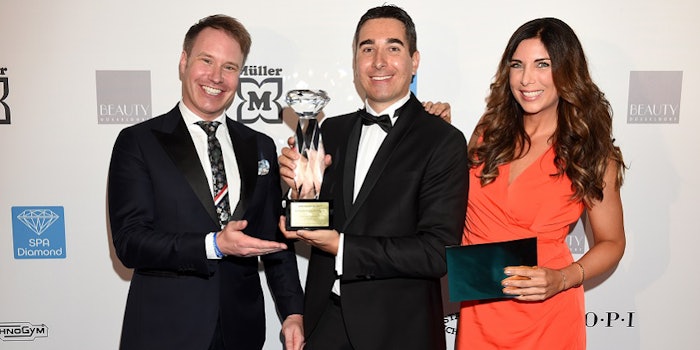 Skin care brand Janssen Cosmetics recently won the 2017 SPA Diamond Award in the Beauty Anti-aging category for its Platinum Care Line.
In attendance at this year's event were more than 250 industry leaders and representatives for the cosmetic, spa and hospitality industry. Janssen Cosmetics was awarded the prize after a jury reviewed 130 products in the category.
"We have just traveled in from Vienna, where we celebrated our 20-year company anniversary with 150 clients from 58 countries. To win the SPA Diamond Award here in Berlin today, in a competition with very strong brands, is simply unbelievable," said Ulrich Janssen, director of Janssen Cosmetics.