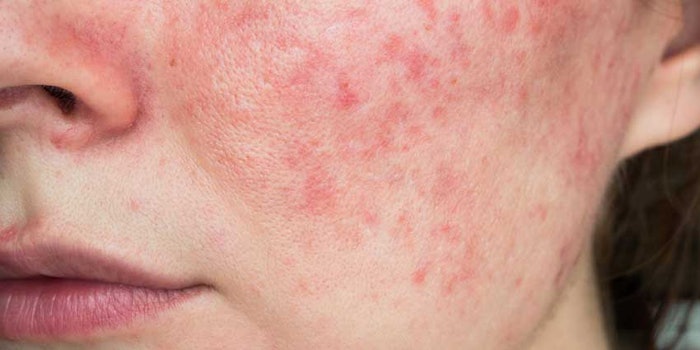 The National Rosacea Society has released an updated version of "Understanding Rosacea," an educational booklet for patients and physicians.
The booklet provides an introduction to this chronic facial skin disorder estimated to affect more than 16 million Americans.
The new version incorporates the updated standard classification and pathophysiology of rosacea, developed by a consensus committee and review panel of 28 rosacea experts worldwide and published in the Journal of the American Academy of Dermatology.
"''Understanding Rosacea' is an excellent resource for newly diagnosed rosacea patients, who often have questions about the disease and the lifestyle changes that may be necessary to achieve and maintain remission," said Dr. John Wolf, chairman of dermatology at Baylor College of Medicine. "While they may discover outdated and even contradictory information online, this booklet provides an accurate overview of our current understanding of rosacea."
The booklet provides information about the potential causes of rosacea, medical treatments and skin care, tips to avoid environmental and lifestyle triggers and how to effectively manage living with the disease.
According to the recently updated standard classification of rosacea by phenotypes (signs and symptoms), the presence of persistent facial erythema (redness) or, less commonly, phymatous changes where the facial skin thickens is considered diagnostic of the disorder. Additional major signs, which often appear with the diagnostic features, include papules (bumps) and pustules (pimples), flushing, telangiectasia (visible blood vessels) and certain ocular manifestations. 
Rosacea sufferers may download the new "Understanding Rosacea" booklet free of charge from the NRS website.