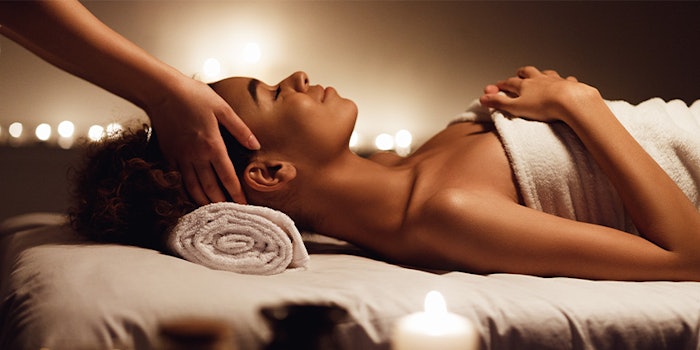 Massage Envy and Performance Health has announced the winners of the 2020 Successful Hands Grant Program.
Related: 2019 Successful Hands Grant Program Winners Announced
The program supports professional massage therapy students by awarding eight $1,000 educational grants as well as a free membership from the American Massage Therapy Association. In addition, each winner's school receives a $500 grant package. 
The 2020 grant recipients are:
Sara Blackburn, Lourdes Institute of Wholistic Studies, Camden, New Jersey

Carolyn DeVine, Spa Tech Institute, Westbrook, Maine

Marisol Meyer, Albuquerque, New Mexico

Marcel Machado, Hawaii Healing Arts College, Kailua, Hawaii

Lauren Price, Center for Massage, Asheville, North Carolina

Cori Kresge, Pacific College of Health and Science, New York, New York

Cynthia Morrison, Cincinnati School of Medical Massage, Cincinnati, Ohio

Eleanor Rutledge, Lexington Healing Arts Academy, Lexington, Kentucky
The following leaders served as judges for the competition:
Darren Buford, editor-in-chief, Massage & Bodywork

Mae Manacap-Johnson, content marketing editor for TheGospelofBeauty.Org

Karen Menehan, editor in chief–print and digital, MASSAGE Magazine

Douglas Nelson, president, Massage Therapy Foundation
Beth Stiller, Massage Envy chief executive officer said, "Massage Envy's purpose is to help people feel their best. Through these grants the brand is able to help show appreciation for these incredibly inspiring and deserving therapists who want to help others on their wellness journeys." 
Francis Dirksmeier, CEO, Performance Health said, "It was a privilege to partner with Massage Envy again on this well-regarded student program. Since its inception seven years ago, this grant program has awarded over $50,000 to massage therapy students and their schools. Thank you to the students who participated in this year's program. We appreciate their determination to make a difference in the world."