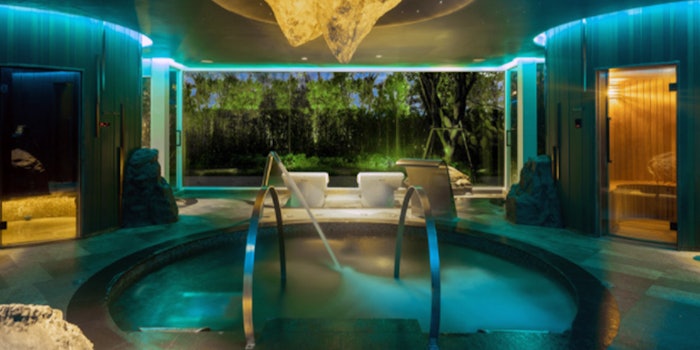 Banyan Tree Spa Krabi in Thailand has opened its first hydrotherapy spa. The spa offers The Rainforest, a holistic and innovative wellness experience designed to heal and soothe.
Related: Graydon SkinCare Partners With Oceans Canada to Clean Shoreline
With the The Rainforest experience, guest can choose from a variety of hydrothermal experiences including a rain walk, steam, sauna, ice fountain, vitality pool, outdoor cold plunge pool, outdoor hot plunge pool, jet pool and heated bed.
The spa also offers its Ocean Treatment which includes a blend of pearl and coconut to scrub the whole body and followed by a heated lave shell massage to to improve blood circulation and ease muscle aches.
It also offers The Gentle Touch, a medium pressure massage where soothing, long strokes and thumb pressure are applied in tandem to relax the body.