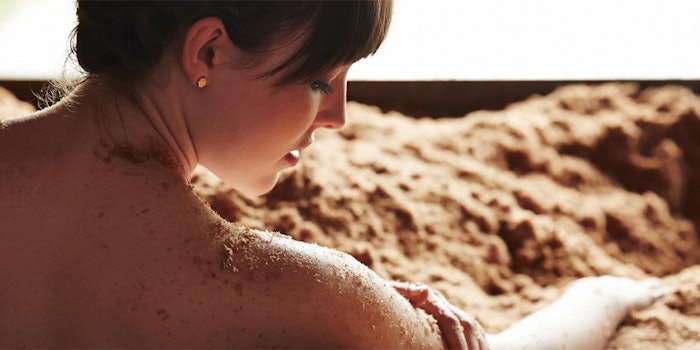 Osmosis Day Spa Sanctuary, in Freestone, California, is offering a unique service called, a Cedar Enzyme Bath.
Related: Trellis Spa to Open as Largest Spa in Texas in 2021
Guest can bathe in a mixture of Port Orford Cedar (white cedar), rice bran and a biological catalyst from Japan that activates the enzyme bath. Due to fermentation the bath warms up, similarly to a hot tub and has a fragrant oak scent. 
The bath is said to have numerous health and wellness benefits including...
Reduced tension and stress 
Relief from aches including arthritis and joint pain
Breakdown of lactic acid in sore muscles
Cleansing of pores and exfoliates the body
Detoxification and improved digestion
Improved circulation as the bath dilates the cardiovascular system and increases blood flow.
Reduced swelling by removing excess fluids
Osmosis recommends post bath treatments, such as its Sound Therapy or a visit to the Mediation Garden.