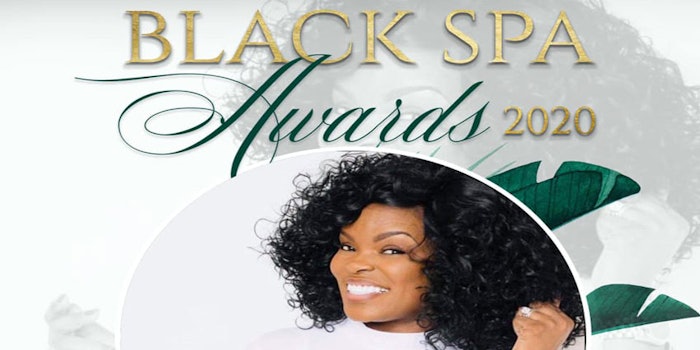 The Black Spa Awards went virtual with a ceremony to honor Black Spa Professionals for their work in 2020. On December 19, in Atlanta, Georgia, top spa professionals and owners gathered in person and online to present on a number of topics. Attendees learned about sales, branding, investing, marketing and profit planning for 2021. 
The event was presented by Candace Holyfield, otherwise known as the Six Figure Spa Chick. Holyfield is a medical assistant, holistic practitioner, retired massage therapist, author and motivational speaker. Nikita B, comedian and motivational speaker, hosted the awards ceremony in between presenters. 
Guest speakers included Kristi L. Jackson, Meisha Amia, Heather Weatherspoon, Christina Roddy, Windy Smiley, Lonice Stoker, Cindy Lafalaise, Ja'Kelli Unique, Alexis Mcknight LE and Jenni Graham.
Award Winners