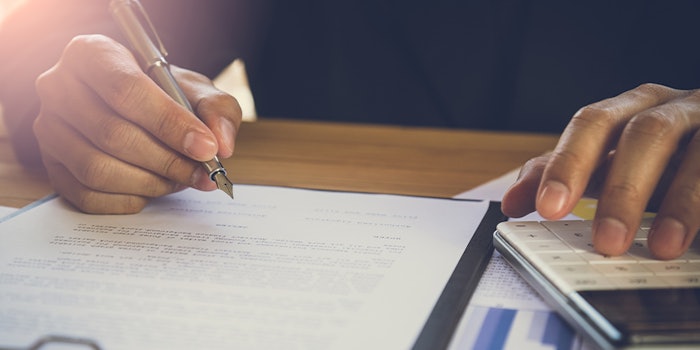 The HydraFacial Company and Vesper Healthcare Acquisition Corp. have entered into a definitive merger agreement, where HydraFacial and Vesper Healthcare will combine and after which HydraFacial will become a public company.
Related: HydraFacial Company Extends Partnership With Circadia
Under the terms of the merger agreement, the transaction is valued at a pro forma enterprise value of $1.1 billion. The purchase price consists of $975 million payable at closing and up to $75 million payable upon the completion of certain identified acquisitions by the combined company. 
Future growth opportunities and investments for HydraFacial include training to improve esthetician education and build loyalty, investing in targeted sales and marketing, expanding global footprint, and accelerating R and D efforts to improve and elevate its offerings and create innovative products.
The transaction, which has been unanimously approved by both Vesper Healthcare's and HydraFacial's boards of directors, is expected to close in the first half of 2021. 
Upon completion of the transaction, the combined company expects to be listed on the NASDAQ exchange.
Brent Saunders, CEO and co-founder of Vesper Healthcare said, the goal is "to build a premier company in beauty health, focused on providers such as estheticians and nurse practitioners, consumers, and partners and we believe that HydraFacial is the perfect platform to achieve this goal."
HydraFacial possesses industry-leading consumer satisfaction scores and has presence in two high-growth categories within personal care, skin care and, more recently, hair care. We look forward to working with the HydraFacial team to create a valuable, industry-leading, global company in beauty health," said Saunders.