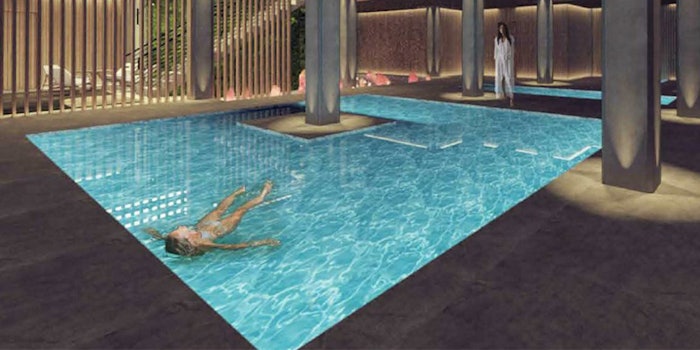 Watershed Spa is creating the first destination for communal bathing and holistic spa services in Minneapolis, per Mpls.St.Paul.
Related: Solasta Spa Opens in South Uptown Minneapolis
Watershed's baths follow a ritual-based healing practice that includes soaking in a salt pool to calm your senses, a cold plunge, a steam, an infrared sauna, and access to a community lounge to relax and meditate. Bathers go at their own pace and rest and repeat as desired.
Other amenities include spa services such as massages, facials, acupuncture and cupping, integrative healing modalities, yoni steam, waxing, and vibrational sound therapy. 
It also carries several lines of clean skin care and green beauty products to match each guest's individual needs.
Nell Rueckl, founder of Watershed, brings more than 25 years of spa knowledge from her time at the Horst Aveda Spa, at Kabuki Springs in San Francisco, and from her experience founding and running two Spot Spa locations in the Twin Cities. 
The spa is hoping to collect $50,000 through contributions, rewards, and memberships to complete the build-out of the Watershed space in the singular Soap Factory building in Northeast Minneapolis. As of December 11, 2020 Watershed has collected $32,160.