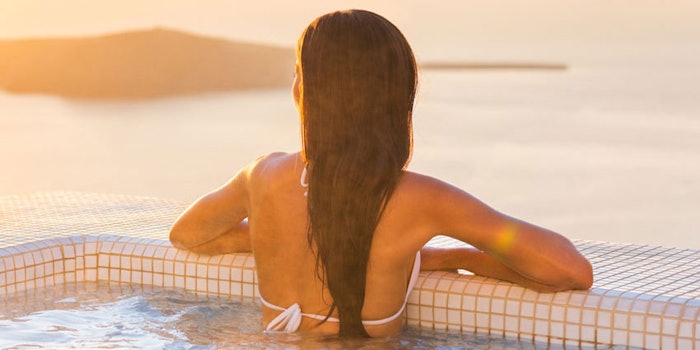 Buxton Crescent Health Spa Hotel in the Peak District of Buxton, England, has reopened after a long-awaited 17 years. 
According to an article in the The Guardian, the spa hotel was originally "built in the 1780s by the Fifth Duke of Devonshire and designed by architect John Carr." Now after £70 million  and 17 years of renovation later, it is open again to the public. 
At the modern spa, clients are offered a wide range of spa and beauty treatments that will help restore and protect their well-being. Buxton Crescent offers a unique, luxury spa experience, combining traditional beauty therapies with wellness and holistic treatments.
The spa is complete with a thermal pool, bio-thermal sauna, C02 mineral bath, salt cave, aroma steam room and more. The pool area with saunas and treatment rooms, also has a roof top pool, indoor and a heated outdoor area where clients can swim regardless of the weather.
Their menu of wellness massages spans from a partial body massage to an Indian head massage. The spa will also offer comprehensive spa packages, individual treatments and spa leisure and relaxation facilities.