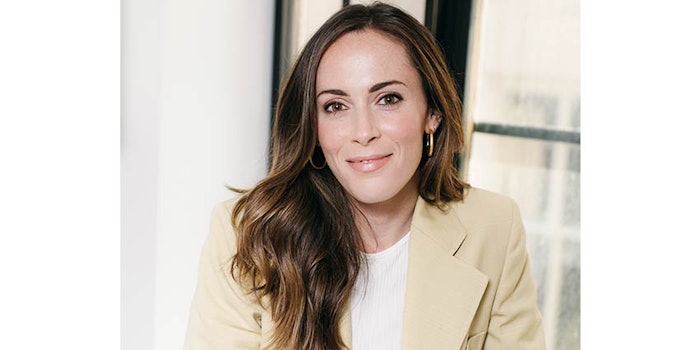 DermaFlash has announced the appointment of Cierra Sherwin as chief product and marketing officer. She will be responsible for overseeing the company's marketing and product development.
Sherwin is an accomplished beauty industry executive who brings over 13 years of experience launching and supporting marketing initiatives for leading skin care and makeup brands. She most recently hails from Victoria Beckham Beauty, where she was the first employee at the company, and led the creation of 30+ color and skin care products.
Prior to Victoria Beckham Beauty, Sherwin led product marketing and innovation at cult beauty brand Glossier.
Dara Levy, CEO and founder of DermaFlash, commented:
I am so excited to have [Sherwin] join my team. DermaFlash has become the 'must have' tool for celebrities and real women alike looking for next level skin care solutions. We have experienced exponential growth over the past year as consumers search for meaningful spa quality results to use in the safety and comfort of their own homes. We have worked diligently over the past five years to create a suite of devices that create an incredibly receptive canvas for skin care. Now we are ready to paint! Enter [Sherwin]... together we will round out our portfolio by creating powerful new skin care innovations that will enhance our already proven skin changing results during and in-between the use of our devices.

        An unexpected error occurred: Network error: Response not successful: Received status code 500
      

            [
  {
    "message": "Cannot execute GraphQL operations after the server has stopped.",
    "extensions": {
      "code": "INTERNAL_SERVER_ERROR"
    }
  }
]